Four takeaways from Bernard Health's Healthcare Reform Luncheon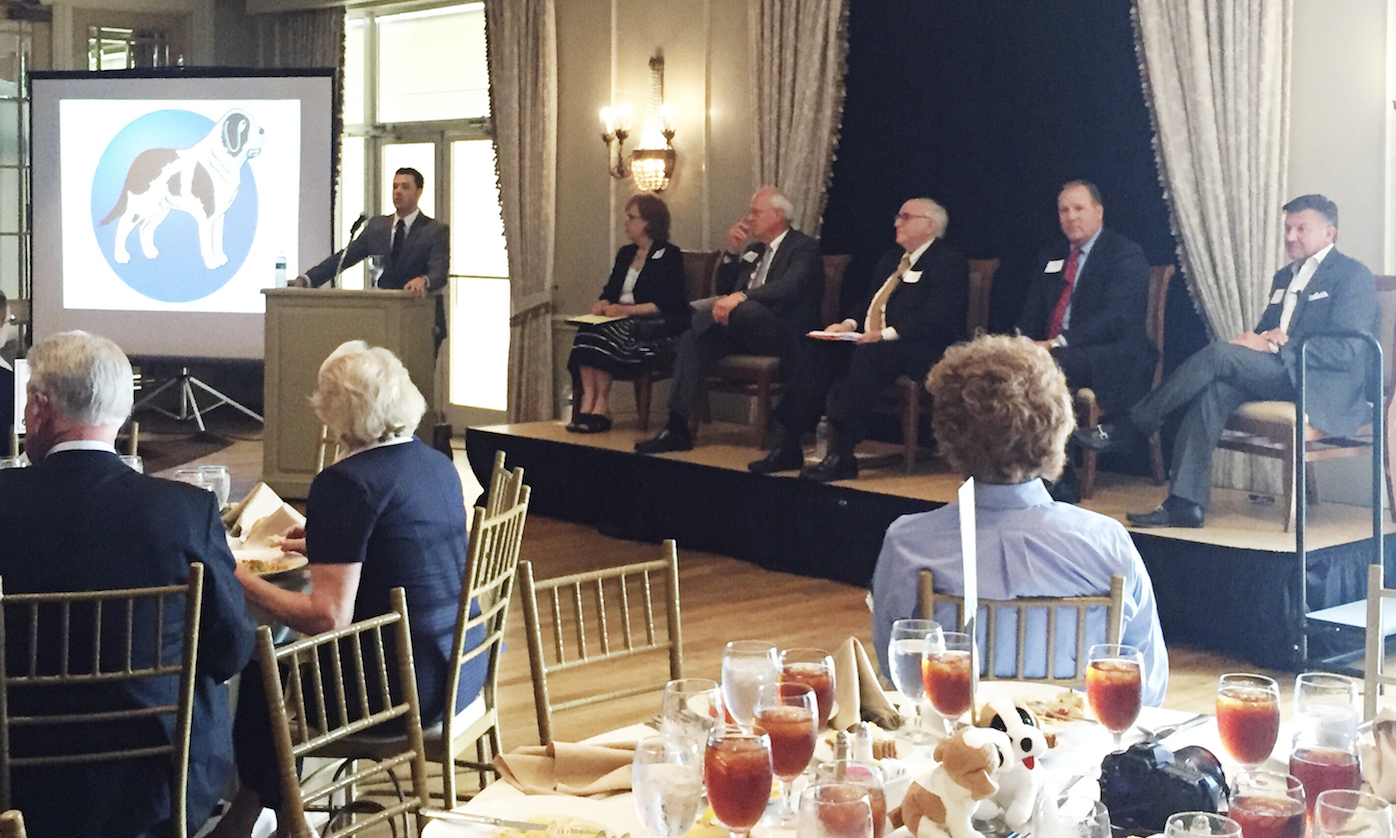 How might the presidential election impact employers' health plans?
Bernard Health hosted its 6th Annual Healthcare Reform Luncheon on Wednesday, featuring a panel of healthcare experts discussing how the presidential election might affect healthcare—and specifically, how employers can prepare.
In general, panelists agreed that if Democratic nominee Hillary Clinton wins in November, healthcare in the United States will be more of the same. There could be expansions or adjustments to the Affordable Care Act, but repeal is unlikely. If Republican nominee Donald Trump wins, the future is less certain. Trump has said he would repeal the ACA, which panelist James Blumstein—Vanderbilt Law professor and director of the Vanderbilt Health Policy Center—said could be possible.
Here are four other takeaways from the event:
1. How the election could impact the healthcare system:
Craig Becker, president and CEO of the Tennessee Hospital Association, disagreed with Blumstein that repeal might occur under a President Trump. "To get 21 million people of the rolls? It's ludicrous," Becker said. "I don't think it's going to happen."
Regardless of who wins, healthcare spending was to top of discussion, and Kraft CPAs healthcare team leader Lucy Carter said neither party has provided a strategy for addressing the rising costs.
And what about the marketplaces? Double-digit premium increases have been grabbing headlines across the country, but BlueCross BlueShield vice president of corporate communication Roy Vaughn said employer-sponsored coverage was still the bulk of the business.
"For all the heat and the light that the marketplaces get, in Tennessee, that represents about 7 percent of our business," Vaughn said.
2. Why do costs keep rising so dramatically?
Panelists agreed there were a number of factors behind the rising costs. "It's impossible to remove costs from the equation," Vaughn said. "We're the ones who have to look [employers] in the eye and go over the data that we have. We're faced with a lot of factors—our pharma spend went up 50 percent in one year."
"Utilization is up, and we're paid on a fee-for-service basis," Becker said. "The incentives are all designed for that, and until we move away, it's going to be hard to see any cost reduction."
Carter agreed—"The fee-for-service model is a very broken model, and we've built a whole industry around reimbursement."
3. What can employers do?
Michael Burcham, founder and CEO of Narus Health, said employers need to talk about price transparency with employees. "What things really are, really cost, people—employees—they really do pay attention when they know how much things cost. We have to have these honest conversations about the rationalization [of healthcare] because that's what we're moving toward. We as employers can host the conversation, or we can have somebody do the conversation to us."
"Take full advantage of the wellness products and consumer tools that we have, and that other carriers have," Vaughn said. "You can start having those conversations about personal responsibility."
For Blumstein, the trend of rising out-of-pocket costs facing employees is, from a policy perspective, a good thing. "We've treated healthcare as a freebie, but when people have some skin the game, they think twice about standard operating practices," he said. "It's been that healthcare is science, not economics, but that's contrary to reality."
However, Blumstein said that if out-of-pocket costs continue to rise for employees, wages have to respond. "Wages will have to increase at a faster rate to offset some of these changes," he said.
4. What should employers be thinking about after the election?
"You never know in politics what's going to happen," Blumstein said, but the Cadillac Tax—a 40 percent excise tax on "luxury" health plans, is scheduled to go into effect in 2020.
Blumstein also mentioned the new Department of Labor regulations that require overtime payments for employees making less than $47,500 per year.
"People said the mandatory insurance coverage of the ACA would lead to reduced hours, but employers couldn't cut hours to avoid the regulations. These new regulations allow businesses to change their plans for legitimate business reasons, and allow them to think about putting people at 30 hours."
Want to know more about how Bernard Health helps employers? Click here.