How does my Health Savings Account work for my adult child?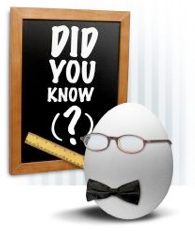 I learned something new this week about spending Health Savings Account (HSA) money on "adult" children. Since Healthcare Reform allows parents to cover their children up to age 26, I was asked if the parents can use their HSA money for the adult child's medical services. This person knew the basic rule of thumb was that you can use your HSA money for dependents claimed on their taxes. But how does it work when the child is no longer claimed on the parent's tax return?
After a little research, I found out something interesting:
If an adult child is no longer claimed on the parent's tax return, then the child should open their own HSA account.
Anyone covered by an HSA-eligible medical plan can open their own Health Savings Account. (This means you do not have to be the medical plan "subsciber". Your dependents (spouse or adult children) covered under the "subsciber's plan" can also open HSA accounts.)
The interesting part is that the adult child can contribute the full family maximum ($6250 for 2012) into their own account SEPARATE from their parents' HSA account(s). (If they have "family" coverage, which would obviously be the case here.)
If a husband and wife each have a separate HSA accounts (but covered on the same HSA-eligible medical plan), they can only contribute the family maximum COLLECTIVELY, not separately.
When a child turns 26, they must come off of the parents' medical plan. However, any HSA money they have in their account can still be used for eligible medical expenses. They can spend the money at any time, they just can't contribute to the account unless they are covered by an HSA-eligible medical plan.