Do hearing aids count as a qualified medical expense?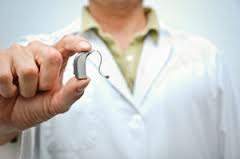 Everyday, I'm learning something new that I can spend my Health Savings Account money on other than prescription drugs, office visits, and ER visits.
Did you know that you can spend your money on dental expenses, vision expenses and even hearing? That's right! You are able to use your HSA money on hearing aids.
Now you may be wondering, "Do hearing aids count towards my deductible?"
The answer is no, they do not. They do, however, count towards the deductible for children under the age of 18 only. This could change based on your insurance policy, so it's best to always read the fine details to see if hearing aids are covered for you and your family.