What happens to my health insurance after moving?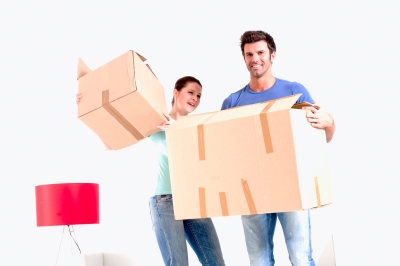 Health insurance advice for those relocating
The house is packed, you've got your new keys, and you're all ready to move. Right? Wrong. If you haven't thought about your health insurance, you're not ready after all. This is an easy thing to overlook, so you have to ask yourself some questions to determine if you are going to be covered after you make the move.
How Far Are You Moving?
Your health plan is usually based upon your zip code, so if you are going to be in the same zip code as before, you need not worry (but be sure to call your health insurance provider and change your address). If you are changing zip codes, or even cities, however, you'll need to call your health insurance company and find out the different network options for your new area.
What Type of Health Plan Do You Currently Have?
Do you have an HMO? If so, you may be required to visit treatment centers and doctors in the HMO's network. If you just moved across town, you may still be able to visit the same doctors as before—you will just have to drive further.
If you have a PPO, you may be able to visit doctors outside the network, although your coverage will be better if you stay in network. Again, just moving across town might not be a big deal for either of these options. It is always a good idea to call your insurance company just to make sure.
If You Are Moving Out of State, However...
If you are changing jobs, COBRA or another short-term option may be available. You are also going to have to look at plan options available in your new area, especially if you aren't going to have coverage through work. Also, moving to a different state may be a challenge, depending on how healthy you are. If you have pre-existing conditions, you may not be able to obtain coverage for a new plan in a different state.
For Pre-Existing Conditions
In an effort to help those individuals who may not be covered under traditional insurance due to pre-existing conditions, 35 states have instituted high-risk health insurance pools. This allows individuals to buy insurance when they were previously unable to. The plans are federally funded and run by different organizations in each state. In Ohio, this plan is administered by Medical Mutual of Ohio. In Tennessee, the high risk pool is administered by AccessTN, and in Indiana, the plan is managed by the Indiana Comprehensive Health Insurance Association or ICHIA.
Not Actually Relocating and Just Bouncing Around for a While?
You may want to consider travel health insurance. Travel health insurance is coverage for emergency medical and evacuation costs while traveling, usually internationally. These types of plans often include repatriation, accidental death and dismemberment, and term life benefits. In the event of death while traveling, repatriation ensures that your body is properly transported to the home, or nearby funeral home. This coverage can be purchased for several types of travel, including single-trip, multi-trip, or long-term.
Still Don't Know What to Do and Still Have to Move?
No matter the situation, Bernard Health is here to help. We can take a look at all the plan options in your new area and find the best solution. We will weigh new options against current ones, such as COBRA and short-term plans. We will do all of this in a no hassle-process so you can worry about moving and getting settled. Let us do the heavy (insurance) lifting!
Image credit: freedigitalphotos.net/Ambro