How reinstate COBRA in 5 easy steps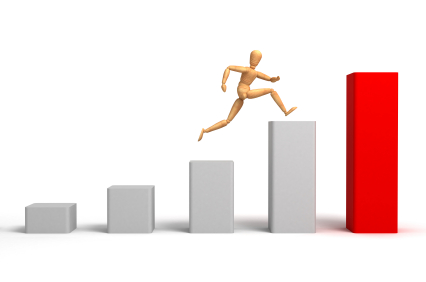 It helps to know the rules
COBRA is confusing. It often involves a lot of paperwork and legalese, and if you don't do everything just right you can lose your right to keep your COBRA health insurance.
If that happens to you, don't worry – all is not lost. It is possible to get COBRA reinstated, and following are the five steps to take to get that done.
1. Get your COBRA terminology straight
Using the correct terminology is very important. The last thing you want to do is to start calling your COBRA administrator or former employer using terminology that you think means one thing when, in fact, it means another.
Why? Because it is important to project that you know what you're talking about. The people you'll be talking to deal with so many phone calls from so many people who use the word "deductible" when they mean "coinsurance", for example, that it can really help your situation a lot to stick out as someone who knows the lay of the land well.
One example of something you should definitely keep straight:
Your COBRA health insurance does not come from your COBRA administrator. They just administer the paperwork. The health insurance plan is the same employer plan that you had been on before, and it comes from them.
As such, it is really that employer that has the final call as to whether you can be reinstated.
That said, don't just call that employer before you've taken the other steps listed here!
2. Write down the series of events that led to you being dropped, with the exact dates
When people find that they have been dropped from COBRA, they often rush to appeal their case before they have gathered the necessary facts. It is important that you first write down all of the dates that significant events occurred (i.e. when you left your job, when you received your COBRA packet, when you set up Electronic Funds Transfer to pay your COBRA premiums, etc.). Write it down and practice talking through the events with the relevant dates before you get on the phone with anyone to talk it through.
3. Call the COBRA administrator to get their version of events
Next you should call your COBRA administrator to get their version of events. Verify why and when you have been terminated and double check for any discrepancies between your version of events and their version. If there are discrepancies, focus on them and ask questions to understand from where they are pulling their information.
Let the first call be an information-gathering call. Now is not the time to get into an argument about whose version of events is correct. It is also not the right time to explain that you had extenuating circumstances. Just listen, write down what they say, and get the name of the person you spoke to and reference code for the call if they use them.
When you get off the phone, review your notes. If there are discrepancies, try to figure out why that may be. If you have some ideas as to what might have happened, write those down, too.
4. Contact the employer through which you had COBRA
Once you've taken Steps 1 - 3, it is time to contact your employer. As I stated earlier, COBRA comes from the employer whose plan you had been on, not the COBRA administrator. Therefore, most of the time, your employer can overrule decisions made by your administrator. It can sometimes be awkward contacting your former employer, but this step is a must. If you have all your ducks in a row, this can often be the easiest way to get reinstated. If you don't want to call the employer, there are companies who can act as your advocate for this step, or all of these steps. (And yes, Bernard Health can help you with this.)
5. Follow the COBRA appeals process
If your employer refuses to help you get reinstated, then your last option is to go through the COBRA appeals process. The COBRA administrator runs the appeals process.
Remember to be calm and polite when explaining your situation. Whoever you will be talking to likely spends most of his/her day hearing lots of complaints. Make yourself stand out as someone who is respectful and courteous and this could go a long way in helping your case. Make sure you are prepared and bring as much documentation as you can, including the notes you took during Steps 2 and 3.
Finding out you have been dropped from COBRA can be a scary and frustrating experience. Taking the steps above maximizes the likelihood of getting reinstated. If you don't want to take them on yourself, Bernard Health can do it for you – we do this stuff all the time and actually like it
You might also like: Is Your Employer Dropping Its Group Health Plan? Here Is What To Do
Image credit: womenworld.com