Do I qualify for a subsidy?
Posted on October 28, 2013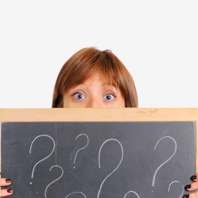 5 Questions to determine if the government will help you pay for health insurance
In order to make health insurance more affordable, the government is offering middle-income
individuals under age 65 assistance paying for health insurance. This aid comes in the form of a subsidy that will offset your monthly premium cost.
Health insurance can be expensive, especially if you aren't on an employer plan, so this subsidy is designed to offset the cost.
How do you know if you qualify to receive a subsidy for health insurance?
First, let's look at five things about you that must be true in order to qualify for a subsidy:
You are not eligible for Medicare. If you are over 65, you qualify for Medicare which disqualifies you from applying for help from the government with your monthly premiums. Medicare is a government funded program, so think of it as if the government will only help you one time.
You are not eligible for Medicaid. If you think you might be eligible for Medicaid, visit Medicaid.gov. Medicaid is health program for families and individuals with low income and resources. The Health Insurance Association of America describes Medicaid as a "government insurance program for persons of all ages whose income and resources are insufficient to pay for health care."
You plan to buy health insurance on the exchange. You can't just buy your health insurance anywhere if you want to receive a subsidy from the government. You have to buy it on the exchange, or marketplace as they are calling it now. A 3rd party can help you sign up for the exchange and select the best plan. That's part of what we do at Bernard Health!
You make less than 400% poverty. If you aren't a math major, have no fear! Simply enter your information into the subsidy calculator below and discover if your income is low enough to qualify you for subsidies.
5. Your employer does not offer a qualified health plan. The key is "qualified". The law says you can drop your employer coverage and apply for subsidies if your company's insurance fails to meet the minimum standards. Even if there is a health plan at your job, you might want to investigate further to see if the government deems it "qualified".
How do you know if your employer health plan is "qualified"?
There are three requirements that make up a "qualified" health plan:
Your employer's insurance must be affordable. "Affordable", as defined by the government, means the monthly premiums for "employee only" coverage cannot exceed 9.5% of your income. Let's take a few examples. If you are making $25,000 per year, your monthly premiums cannot be more than $197.91. If you are making $35,000 dollars per year, your premiums cannot exceed $277.08 per month. If your annual salary is $50,000, your monthly premiums cannot be more than $395.83. Most likely, your employers' insurance is affordable, but there are some cases when it isn't and you can drop the plan and get subsidies on the exchange.
Your employer's insurance must pay 60% or more of your medical bills. As long as you visit doctors and hospitals that are in-network, your employer's plan must have an actuarial value of at least 60%, meaning it is expected to pay at least 60% of your drug costs and medical bills. If it doesn't, then you are eligible for subsidies on the exchange. However, you'll probably need to bypass Healthcare.gov and fill out a paper form.
Your boss's plan must provide decent dental care. "Decent dental care" has not been well defined, so it's best to consult an expert if you think you don't have access to 'decent' dental care.
If you enjoyed this post, you may also like Free health insurance? Subsidies pave the way.