What is the biggest win of a wellness program?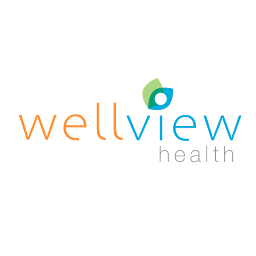 Interview with James Story of Wellview Health
Today, we have the privilege of hearing from James Story, the Chief Development Officer of Wellview Health, headquartered in Nashville, Tennessee.
After years of experience consulting with employers regarding their health insurance and
employee benefit plans, James noticed a concerning gap in the delivery of preventative healthcare services to populations. In his role as CDO, James leverages his passion to improve the health and wellness of populations by developing strategic alliances with providers, partners and benefits consultants. He believes Wellview Health provides employers and individuals with a convenient and practical approach to health and wellness.
Wellview Health is the future delivery system for preventative care services. Wellview Health is a results-driven, predictive and preventative health organization working with both individuals and employers to deliver comprehensive patient-centered wellness solutions.
How does The Affordable Care Act affect the wellness business?
The ACA places a spotlight on preventive care and wellness programs. Health plan costs are increasing due in part to claims caused by preventable diseases. Moreover, some 40 percent of premature deaths are caused by behavior patterns that could be modified by preventive interventions. Therefore, the ACA places more emphasis on prevention and wellness in an attempt to impact behavior. The ACA promotes insurance premium discounts for participation in preventative health and wellness programs.
Tell us a little about your company.
Wellview Health's leadership team understand the healthcare industry and the many burdens facing the U.S. healthcare system. We are passionate about providing a simplified solution to preventative care and wellness services. We focus on delivering a more convenient, pleasurable, and valuable patient experience by providing on-site visits with patients and spending time to educate them. We leverage technology to enable our providers to spend more time listening to the patient and partnering with the patient in reaching personal health goals. It's not just your standard doc in the box and we'll mail your lab results to you kind of experience.
You are probably familiar with wellness programs, but we take things to the next level. I often say: many wellness programs do a great job identifying patient risk or the "pot holes in the road"… we do the same, but also work to provide solutions to those risk by "filling in those pot holes". We utilize a variety of Wellview providers, including nurse practitioners, nurses, health coaches, and dieticians, to help the patient reach goals.
What are the biggest health issues people face? And how does Wellview help encouraging a healthy lifestyle?
Obesity and smoking are two of the most prominent health concerns. Obesity can lead to other illnesses such as Diabetes, High Blood Pressure, Coronary Artery Disease, Coronary Vascular Disease, Heart attack, stroke, and even cancer. Smoking is the most preventable cause of death in the United States and causes more than one in five deaths in America.
Patients also need to understand the importance of following basic guidelines for screening, such as colon cancer screening, and for vaccinations, such as the flu vaccine.
How does Wellview help encourage a healthy lifestyle?
First, we're different. We remove the traditional barriers to access to preventative care by coming to the employee and providing a convenient health screening in about 13 minutes. Next, a Wellview Health provider educates the patient on personal health and health risk, and then partners with the patient to identify and execute realistic goals. We create a personalized plan, track progress and celebrate accomplishments. Through monthly visits, employees receive personalized disease prevention and health promotion services focused on their individual health concerns.
What is the biggest win of a wellness program?
We believe you have to go beyond traditional wellness programs to "win". We believe we "win" when patients have a productive experience with a provider and make lifestyle changes that reduce future health risks. Let's face it, right now the US is losing the healthcare battle. We spend more dollars per person on health care and yet have far worse population health compared to other developed countries. We hope to help solve this problem one patient at a time.
Winning this battle requires individuals to be educated, to be engaged in changing habits, and to be accountable for personal health.
Have you ever been involved in a wellness program? What was your experience?
For more information on Wellview Health for your organization, visit their website at www.wellviewhealth.com.
If you enjoyed this post, you may also like Healthcare: How HR Professionals can impress the CFO.