5 prescription drug questions to ask before selecting a health plan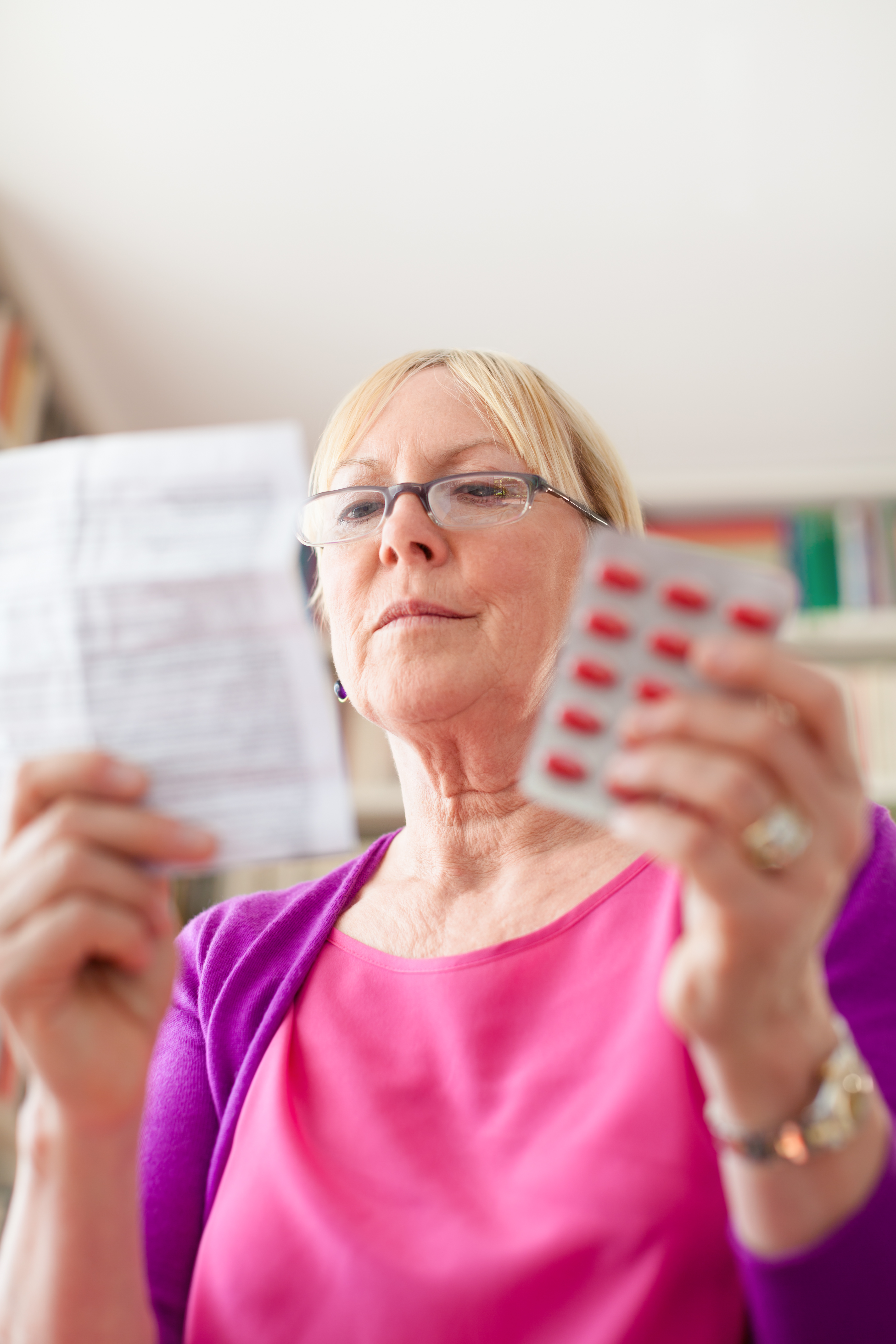 Prescription drugs and health insurance: How to save
Micaela's husband was diagnosed with MS. She went to pick up his prescription for Avonex at
the pharmacy and left empty handed when she saw the monthly cost: $2,500!
She came to us for help and the first thing she said was, "But we have really good health insurance. We have Blue Cross."
It seems like more and more people coming into our healthcare retail stores are struggling with paying for their prescription medications. The vast majority don't have the right health plan to minimize their costs. And that's why we're here to help.
Do you have the right health plan to pay for your prescription drugs?
Here are five questions to ask to determine whether or not you could reduce your healthcare costs with a different health plan:
1. Can I get the medication I need for little to no cost?
The reason this question is important is you don't want to select your health plan based on high prescription drug costs when you are just going to the wrong pharmacy. Birth control, for example, is now free. Certain drugs might be $200 at one pharmacy and $20 at another. Make sure you price shop your prescription drugs to see if you can get them somewhere else for little or no charge. Or click here and we'll do it for you.
2. How many prescriptions do I take?
Answering this question will help you determine if you'd be better off with a Traditional plan (PPO) or an HSA plan. Traditional plans have set amounts for prescriptions called copays that usually don't count towards your deductible. These copay amounts are typically in tiers according to cost, anywhere from $10 to $70.
Let's take an example. If you take 4 prescription drugs, and the monthly cost for each is $60, you'd be spending $2,880 per year on your prescriptions. And remember with a Traditional plan, this $2,880 doesn't count towards your deducible. Your healthcare expenses would be your monthly premiums+deductible+$2,880 (prescriptions), which is probably too expensive!
HSA plans, on the other hand, don't have copays, so the upfront cost is more, but all prescription costs count towards your deducible. Micaela from our example above had an HSA-based plan and that's why the cost of Avonex was so high at the pharmacy.
Let's take an example. If you take one expensive prescription drug like Micaela's husband and have little to no healthcare expenses outside of this drug, it might make sense to select a Traditional health plan (PPO) to keep your monthly cost low. When you select an HSA plan, you have more control over your healthcare expenses, but often have to spend more upfront to meet the deductible.
3. Are the prescription drugs I take specialty?
You'll want to find out how much the drugs you take cost without insurance and which tier the drugs would fall under on a Traditional plan. If you have several speciality drugs, it will probably make sense to go with an HSA-based plan, as long as you are prepared to pay more upfront. If you only take one expensive prescription drug, you might have more peace of mind going with a Traditional plan because you won't get a large bill upfront like Micaela.
4. What other health care needs do I have?
Prescription drug costs aren't the only factor in selecting a health plan. You'll want to factor in your other healthcare costs to determine which health plan is best for you and your family. Doctor's visits have copays like prescription drugs on Traditional plans (PPO) and do not have copays on HSA-based plans. Again, you'll want to factor in that copays do not count towards your deductible, while all your expenses on an HSA-based plan do count towards meeting your yearly deductible.
5. Are my overall predicted healthcare costs high or low?
Looking at your healthcare costs for the last couple years will help you predict what your future costs may look like. If you need help crunching the numbers and figuring out the best health plan for you and your family, make an appointment with one of our noncommissioned advisors. We'll do all the heavy-lifting for you and present you with the results.
When we evaluated Micaela's situation, we discovered that a Traditional plan was best for her and her husband. They had little to no healthcare expenses outside of the expensive drug. We found a plan where the Avonex was only $50 per month, which saved $1,400 on their prescription drug costs.
If you enjoyed this post, you may also like Prescription drugs: How to save BIG.