Parent of a special needs child? 4 insurance tips to save your wallet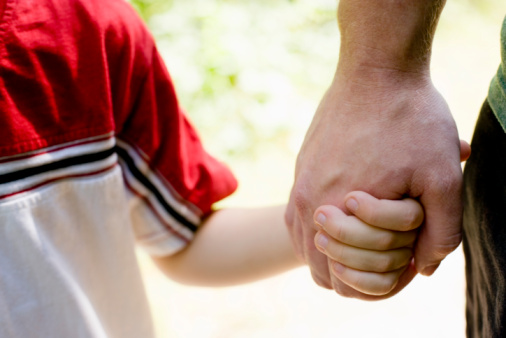 Learn how to find the best health insurance strategy
As a parent of a special needs child, you probably know more about health insurance than you care to. From neurological exams to the search for the perfect in-network provider, it can be overwhelming, can't it?
Or perhaps you are a new parent of a special needs child and are just getting started figuring out the best health insurance strategy. Coinsurance? Networks? Help?!
Let's look at five insurance tips that both experienced and new parents of a special needs child can benefit from.
1. Consider Medicaid
Depending on your income and your state's rules, your child may qualify for a government subsidized health insurance program called Medicaid. The name for the program varies from state to state. For example, it's called MediCal in California and TennCare in Tennessee. If your annual income is too high to qualify for Medicaid in your state, your child may qualify for another government program called Children's Health Insurance Program (CHIP). Looking into these options can help you save on health insurance and ensure your child is covered.
2. Look into child-only health plans
If you don't have access to insurance through your employer and you don't qualify for a government program, you can still get coverage for your child through an individual health insurance plan (either on or off the exchange). Child-only plans aren't available in every state, but because of health reform, children cannot be denied coverage by health insurance companies as long as at least one eligible parent also applies.
Child-only health plans may be just right for your situation.
3. Enroll in a Health Savings Account
Consider enrolling in an HSA-based health plan if your employer offers one and especially if you are enrolling in an individual plan for your family. At first glance, it may seem like a copay based health insurance plan is a better option, but when you crunch the numbers, with HSA-based plans you often come out ahead. An HSA-based health plan allows you to better manage your healthcare spending because you get to decide where to spend your healthcare dollars. A HSA-based plan can be beneficial and should be considered when weighing all the options for the best plan for your child.
4. Consider all your options
Health insurance is complicated, and it's especially important for parents of children with special needs to consider all the available options. Maybe you are a single parent and your employer doesn't offer health coverage, so your options are all on the individual market. Or perhaps both you and your spouse work and both employers offer health insurance. If this is your situation, you should compare both group health plans and individual options.
You might consider hiring an advisor or going through a state-sponsored program designed to help you figure out the insurance landscape.
It's important to act fast. You have 30 days after the birth of your child to select a health plan. Otherwise, with the exception of Medicare or a state-sponsored program, you have to wait until Open Enrollment to make any changes to your health plan.
If you liked this post, you may also like Does Obamacare mean I can't see my doctors?