Why do employers move to Defined Contribution?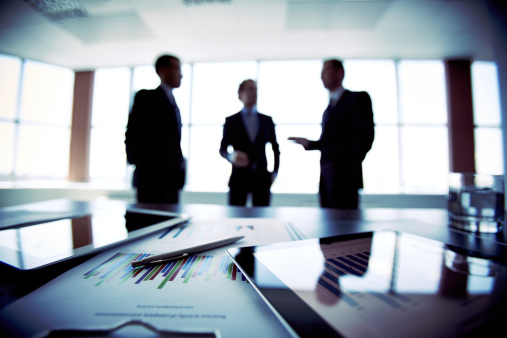 Rising costs and new options push employers into new territory
Defined Contribution is a health insurance strategy where employers give employees a monthly amount to spend on benefits. Under this model, employers define an amount to give employees to spend on benefits. This replaces the old model of telling employees Plan A costs $X per pay period and Plan B costs $Y per pay period.
Let's look at two reasons employers move to Defined Contribution.
1. Control healthcare spending
It's no secret that healthcare costs are rising. According to The Washington Post, two thirds of small businesses received increases on their health group plans last year and 96% received an increase over the last 5 years. The National Small Business Association polled small business owners discovering the average increase between 2009 and 2014 was 38% year over year.
Employers are in a position where rising healthcare costs are threatening the financial health of the organization. One way to control healthcare spending, despite rising costs, is to fix the amount paid towards employee benefits.
Let's take an example. Let's say your health plan costs go up 20% year over year.
Old approach
This year, Plan A for one employee costs $500/month. The employee is responsible for paying $100, while you pay $400. Next year? The same health plan costs $600 and if you keep the same percentage contribution, the employee will pay $120 and you will pay $480.
In this scenario, the perceived benefits got worse because the same health plan costs more, even though your healthcare costs went up 20%.
Defined Contribution
This year, Plan A for one employee costs $500/month. You give employees a $400/month Defined Contribution. By this example, this employee would spend $100/month to purchase Plan A. Next year? The same health plan will cost $600. But you, the generous employer, increased the Defined Contribution to $425/month.
In this scenario, the perceived benefits got better ("my employer gives me $25 more each month!"), and your costs only increased by 6.25%.
Imagine how quickly Defined Contribution will make a huge difference in your healthcare spending. With Defined Contribution, you are in control of healthcare spending.
2. Move to a Private Exchange
Private Exchanges—where carriers allow employers to offer more plan selections to employees—are relatively new to the market. However, according to Accenture this model is taking off quickly with 3 million employees are currently on this model.
So what does moving to a Private Exchange have to do with Defined Contribution?
When employers want to offer more plans to employees, Defined Contribution makes this transition to Private Exchanges possible. It's no longer practical to explain all plans to employees. After all, who wants a two hour insurance meeting? On a Private Exchange, it's also no longer necessary to "defend" a particular plan because you are now offering so many more options. The messaging at your enrollment meetings changes to the number of plans, carrier, and amount of money the employer is contributing. Your health benefit becomes about your Defined Contribution, not about a certain plan.
There are a variety of strategies to keep up with in healthcare—and things are constantly changing. Defined Contribution is important to understand whether you are an employer, an HR professional, or anyone wanting to keep up with the latest and greatest in the industry.
If you enjoyed this post, you may also like Implementing a Private Exchange? 10 questions for maximizing success.