Why are some hospitals out of your network?
Posted on August 11, 2014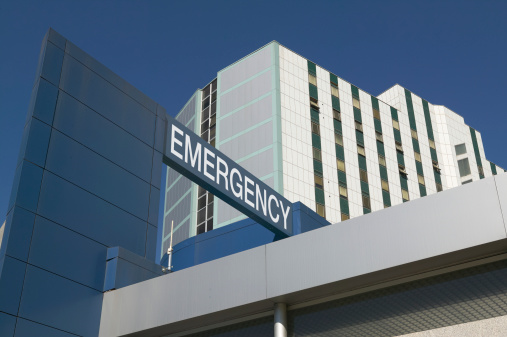 Understanding insurance networks
If you've ever received an out-of-network hospital bill, you've been through the panic. The price for out-of-network hospital care can be outrageous.
Every insurance carrier handles out-of-network care differently and the policies can change from year to year. For example, in the past, BlueCross BlueShield of Tennessee (BCBST) covered emergency visits to out-of-network facilities as in-network (and would bill you accordingly). Now, BCBST (BlueCross BlueShield of Tennessee) no longer covers emergency care at an out-of-network provider as in-network.
For those who have received an out-of-network bill, who did you blame first? Most are first to blame the big, bad insurance carrier! What jerks! How could it charge me $35,000 for balance billing? How outrageous!
If you've blamed insurance companies for your bills before, you are definitely not alone. But why are the bills so much for care at an out-of-network provider? Why are there even networks to begin with? Shouldn't you just be able to go where you want to go? After all, you're paying a lot of money for health insurance.
Hospitals and insurance carrier at the negotiating table
In order to understand why providers are out of your network, we must first take a look at what happens at the negotiating table between a hospital and an insurance carrier.
For example, Centennial Medical Center is an HCA hospital in Nashville, Tennessee. HCA has huge negotiating power because it owns many of the hospitals outside of the Metro Nashville area.
HCA states its prices to BCBST. In turn, BCBST counters with what it is willing to pay and reminds HCA that it has the most insured people in Tennessee.
But, BCBST, knowing that if it wants its customers to be able to go to a HCA hospital, agrees to pay HCA's prices but only for its most expensive network – Network P. This means HCA hospitals, like Centennial Medical Center, do not get the benefit of having patients from Blue Cross Network S and E.
This is how networks start. In Tennessee, BCBST has three networks: Network P, Network S and Network E, with Network P being the most expensive and Network E being the least expensive.
BCBST and Vanderbilt Medical Center sat down to have a very similar discussion as HCA and Blue Cross. Vanderbilt Medical Center didn't accept what Blue Cross was wiling to pay. The result? Vanderbilt Medical Center isn't included in Network E, but is included in Network S and Network P.
So why doesn't BCBST just pay for your emergency care at an out-of-network hospital when you have Network S or E? It's not because the insurance carrier is terrible and greedy. BCBST doesn't pay for out-of-network care because it doesn't want to lose its negotiating power with out-of-network hospitals. Think about it: BCBST wouldn't be able to push back next time at the negotiating table if hospitals could come back and say, "We know you're going to pay the claims regardless of price."
Therefore, the practice of balance billing exists.
Balance billing
Balance billing is what happens when you visit an out-of-network provider and get a bill (often enormous) in the mail. With balance billing, in addition to paying what you'd pay for being out-of-network anywhere, a healthcare provider bills you for the difference between what your insurance carrier chooses to reimburse and what the provider charges.
Don't be deceived. These bills can be much higher than your out-of-pocket maximum for out-of-network care. If at all possible, you should avoid out-of-network hospitals altogether.
Blue Cross isn't going to just pay the HCA rate for your ER visits, again, they would lose their negotiating power. As a healthcare consumer, it's helpful to understand the behind the scenes of networks in order to grasp a more complete picture of how the systems works.
If you enjoyed this post, you may also like Nashville friends: Hospitals by Blue Cross Network.