5 secrets every expecting mom should know about healthcare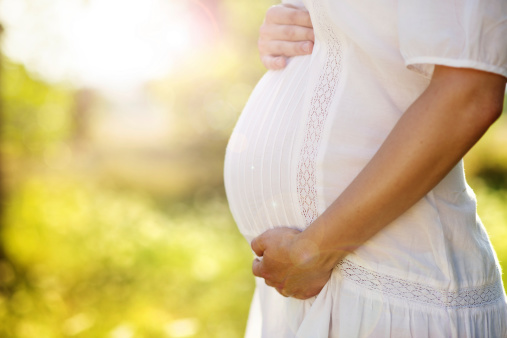 Starting a family is an exciting time, but one of the most dreadful parts about the process is the confusing medical bills–not to mention any dealings you may have with your insurance company.
Many aspects of maternity care have changed with healthcare reform and some have stayed the same. Knowing what to expect ahead of time will ease the stress and make your pregnancy much more enjoyable.
Below are five secrets every expecting mom should know about healthcare.
1. Having a baby is expensive.
Though it's not a secret that pregnancy is expensive, most people don't know just how expensive it can be. From prenatal visits to ultrasounds to delivery, even the most standard, non-complicated birth costs thousands of dollars, ranging from $7,695 to $10,386 before insurance. If there are complications, the cost can increase to more than $20,000 before insurance.
2. Pregnancy is no longer considered a pre-existing condition . . . but you can't just buy insurance whenever you want.
Prior to healthcare reform, insurance companies could turn down women who applied for coverage while they were pregnant because pregnancy was considered a pre-existing condition.
This is no longer the case. Insurers must cover maternity care and newborn care. Whether you go through your employer or buy it on your own, you cannot be denied coverage and cannot be charged more because you are pregnant.
Now, here's the second part of the equation that many don't understand:
You can't buy insurance anytime during the year. Open enrollment runs from November 15th through February 15th, so you need to purchase insurance during this window. If you have your baby between March and October, you can sign up after your baby is born, but insurance won't cover any of your prenatal care.
3. Preventive care is now completely free.
All marketplace health plans and many others must now cover preventive services for women without charging a copayment or coinsurance. For pregnant and nursing women, these free services include: breastfeeding comprehensive support and counseling from trained providers and access to breastfeeding supplies, folic acid supplements and screenings for gestational diabetes, Hepatitis B, Rh incompatibility and urinary tract infections.
4. Breast pumps are also covered.
Healthcare plans must now cover breast pumps and lactation consulting.
Yes, that's right, moms. Free. This is great news because breast pumps can cost anywhere from $60 to $3,500.
You just need to fill out paperwork from your insurance provider and obtain a doctor's recommendation. Then, the insurance provider will direct you to a medical supplier that will ship the breast pump to you after your baby is born.
5. Max out your HSA account.
Wouldn't it be great to save yourself from the last-minute stress of scrambling to pay medical bills? Setting up a Health Savings Account (HSA) with your health plan, if eligible, could be your perfect solution.
An HSA account is especially helpful during a pregnancy. And unlike your credit card, it is recommended to max it out. Why? If you refer to the first item in this list, having a baby is expensive, and the money you put into your HSA account is tax-deductible. That means it costs you less to pay for the same hospital bills. The HSA contribution limits in 2014 are $3,300 for individuals and $6,500 for families. This money will roll over from year-to-year so you don't have to worry about losing it.
This advice won't cure morning sickness, but it will make your life as an expecting mom easier and more affordable. Maybe the savings will allow you to justify a few prenatal massages and those fancy maternity clothes you've had your eye on.
This column originally appeared in Northeast Ohio Parent.
If you enjoyed this post, you may also like A letter to Mila Kunis about pregnancy + health plans.