I'm pregnant & don't have health insurance. What should I do?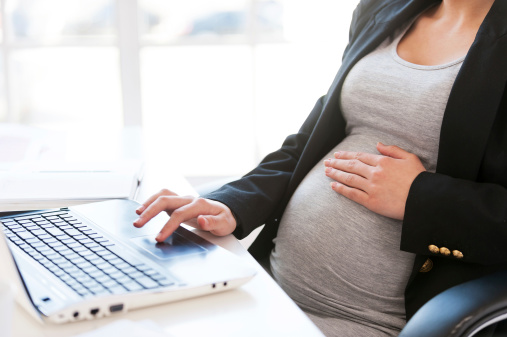 Reader Q+A
I'm pregnant, but I'm not sure how far along I am because I haven't been to the doctor. I don't have health insurance, but my boyfriend really wants me to go get an ultrasound. We want to know how far along I am. What should I do about this visit and what about the hospital bills? Help!
First of all, congratulations! I'm sure the stress of not having health insurance is weighing on you, but hopefully it won't overshadow your anticipation of becoming a mom. We'll help you figure out the best way to get the care both you and your baby need.
Let's discuss four options for pregnant women like you without health insurance to get prenatal care. You can also learn more about your options by downloading the free "Mother's Guide to Maternity Coverage." Click here to download.
1. Marriage
Are you and your boyfriend thinking about getting married? If you are, marriage is considered a special event that allows you to sign up for health insurance outside of Open Enrollment (November 15-February 15). We would never suggest getting married for health insurance purposes, but if this is already a plan you might consider moving the wedding up to be able to sign up for the coverage you need, when you need it. You have 30 days after the wedding to enroll in a plan.
2. Medicaid
If your income is low enough, you may qualify for Medicaid. Medicaid doesn't have enrollment periods (times during the year when you can and can't sign up), so you can visit the website or contact your local office today. State or government sponsored programs will both give you and your baby the care you need at an affordable cost.
However, if you live in a state that didn't expand Medicaid, your options may be more limited. It's best to contact a local expert to help in this situation.
3. Self-pay patient discounts
If marriage or Medicaid aren't options for you, then it's best to look into different offices and hospitals that have self-pay patient discounts. Many doctors' offices will offer a significant discount if you don't have insurance and even more of a discount if you pay upfront. This saves the office the administrative time to bill your insurance company and you, so you don't have to feel bad about asking for a discount.
Depending on how much care you need before Annual Enrollment Period (AEP) or before your baby is born (whichever comes first), researching doctor offices and hospitals is a great use of your time. Overwhelmed or not good at negotiating? We can help.
4. Sign up for health insurance during AEP
You can sign up for health insurance every year from November 15 through February 15. In the past, insurance companies could deny you coverage if you were pregnant (or just not cover your pregnancy), but they can no longer deny you based on your pregnancy, or what is called a pre-existing condition. Your pregnancy will be covered day one of your health insurance going into effect.
This is going to be your best option for long-term care. The great news is there are subsidies available (check out this article to see if you qualify) to help make insurance affordable. If it is likely you will have the baby before this option is available (your coverage won't start until January), then make sure to negotiate with the different hospitals in your area to find the lowest cost for delivery. Most hospitals offer a payment plan where you can pay your bills in monthly installments.
Getting pregnant without health insurance is a daunting situation. Be sure to investigate all of your options because you and your baby will need a lot of medical care during this special time.
If you liked this post, you may also like Pregnant? 8 FAQs and answers that might surprise you.