Does Obamacare cover counseling?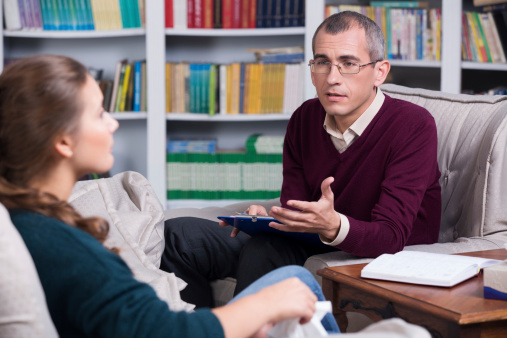 Reader Q+A
My friend told me that Obamacare is supposed to cover counseling. But I talked to my counselor and she doesn't take insurance. Does my health plan cover counseling or not?
Health plans must now cover 10 categories of essential health benefits, one of which is mental health. What's included in the mental health essential health benefit? Behavioral health treatment (counseling) and inpatient services for substance abuse.
However, there's a catch. The extent of your behavioral health coverage will depend on where you live and your health plan.
If you have a 'new' plan through your employer, through the marketplace or through the individual market, then these plans are required to cover mental health. However, trying to get counseling appointments covered under health insurance can lead to confusion and frustration. The problem that arises most often is a majority of counselors do not take insurance. More psychiatrists than counselors accept insurance and only 55 percent of psychiatrists accept it, compared to 89 percent of other doctors, according to a survey by Weill Cornell Medical College.
With this difficulty in mind, let's look at some steps to getting your counseling covered under Obamacare.
Here are some steps to help you get your counseling covered:
1. Read your EOB or call the number on the back of your insurance card to determine if mental and behavioral health are included in your plan. If your insurance plan includes mental health coverage, then continue to step No. 2. If your health plan hasn't been updated to meet reform's standards, then skip to step No. 4.
2. While you have your carrier on the phone, ask specific questions about your situation because there are restrictions to mental health coverage. Your insurance carrier may not consider your need for counseling a necessity. For example, marriage counseling is never covered under health insurance. Some plans will require an official diagnosis by a doctor to determine that treatment is a medical necessity. Once you ensure that what you need is covered, move to step No. 3.
3. Check your carrier's website to determine the in-network counselors and/or psychiatrists. Try not to get too attached to one mental health professional because he or she may not take insurance or may be booked indefinitely because of the increased demand.
4. If your health plan doesn't cover counseling, the good news is Open Enrollment is right around the corner. Starting November 15th, you can sign up for a new plan that gives you the health benefits you need. If you need help and want to make sure you select the right health plan, don't hesitate to come into one of our healthcare retail stores or set up an appointment to speak with one of our advisors over the phone.
Exceptions to Mental Health Coverage
It should be noted that this post will not hold true for those with an older health plan (called grandfathered). Older health plans often don't cover mental or behavioral health. Healthcare reform has mandated that health plans cover mental and behavioral health (as part of the 10 essential health benefits), but this change doesn't apply to grandfathered plans. In other words, your health plan won't change overnight.
This mental health coverage also will not apply to those living in states that did not expand Medicaid. If you live in a state that didn't expand Medicaid, it may be much more difficult to get your counseling appointments covered. There's been a lot of talk about the states that didn't expand Medicaid and the mental health coverage gap for millions of individuals.
Hopefully, you aren't in one of the two categories above and can find the mental health coverage you need.
Health insurance can be confusing and there is a lot of conflicting information available. Our mission is to be your most trusted advisor when you navigate these difficult scenarios. We'd love to answer your questions, so please leave a question in the comments below or email us at marketing@bernardhealth.com.
We look forward to hearing from you! And as our teachers told us, there are no stupid questions.
If you liked this post, you may enjoy Does your health plan cover counseling?