Study shows vastly different delivery procedures for Austin moms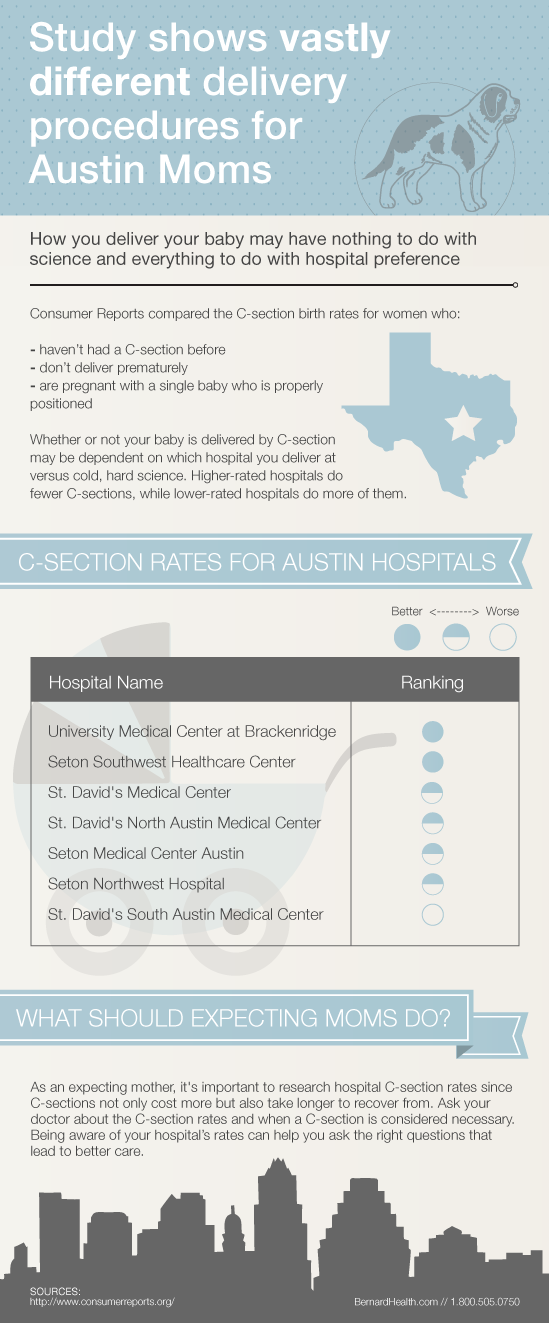 C-section rates for Austin hospitals
Calling all expecting moms! Whether or not your baby is delivered by C-section may be based on which hospital you deliver at versus cold, hard science. Consumer Reports surveyed more than 1,500 hospitals in 22 states to compare C-section birth rates. They compared C-section birth rates in women who:
hadn't had a C-section before
didn't deliver prematurely
were pregnant with a single baby who was properly positioned
The results were unexpected. Hospitals right down the road from each other had vastly different practices when it came to helping women deliver. In Austin, University Medical Center reported only 14% of women with low-risk deliveries having a C-section, while St. David's South C-section rate was 23%. Talk about a staggering difference!
Most consumers aren't aware of how different each hospital is when it comes to delivery methods. As an expecting mother, it's important to research hospital C-section rates because not only does the procedure cost more, but a C-section delivery also takes longer to recover from. Being aware of your hospital's C-section rates can help you ask the right questions, leading to better care.
If you enjoyed this post, you may also like Why you shouldn't have a C-section in New Jersey.