The candidates on healthcare: Hillary Clinton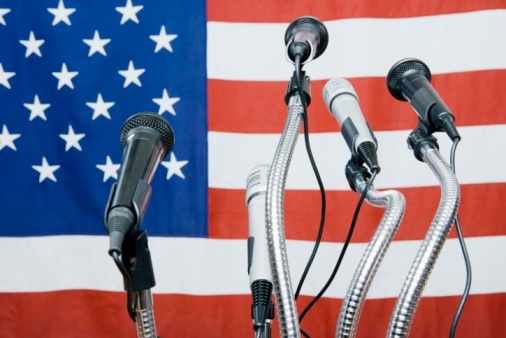 Where do the presidential candidates stand?
America is in primary season, and several candidates are vying to become President of the United States. Healthcare remains a constant, controversial topic among all the candidates, so Bernard Health has created a series digging into each candidate's platform.
For our second post, we'll look at Hillary Clinton, who has continued to advocate for the improvement of the Affordable Care Act.
Hillary Clinton:
Clinton's healthcare platform is unique among her competitors' in that it is likely to create the least amount of change to the existing healthcare system. She continues to strongly support the Affordable Care Act and her plan is based on strengthening the law's weaknesses as opposed to developing a new plan.
Here are the main points of Clinton's healthcare platform:

Lessen consumer's out-of-pocket expenses and improve affordability by enhancing tax credits and fixing the "family glitch." The "family glitch" refers to consumers who cannot receive subsidies on the marketplace because they have access to an affordable individual plan at work, even though the family plan may be considered unaffordable under the ACA.
Incentivize states to expand Medicaid by supporting President Obama's proposal to federally cover 100 percent of Medicaid costs for the first three years of expansion.
Invest $500 million per year in outreach activities to reach an estimated 16 million Medicaid-eligible people who have not signed up.
Develop a public insurance option. This is a government-run insurance plan option that would be offered alongside existing commercial insurance options.
Expand access to healthcare to families regardless of immigration status.


Clinton's platform also supports a reduction in prescription drug costs and affordable access to reproductive health including preventable care, contraception and abortion.
The public option proposal is a popular one among Democrats that support more progressive healthcare plans, such as the single-payer system proposed by Clinton's opponent, Bernie Sanders.
Public options were a part of the original ACA drafts, though they were scrapped by the time the law was passed. Insurance co-ops were propped up as a substitute, but those plans have largely failed, with more than half withdrawing from the exchanges by 2016.
Supporters of public health plan options say they will give consumers more health plan choices, and the competition would encourage commercial insurers to keep their premiums low. Opponents say a public option represents further government control of healthcare, and could result in lower reimbursements for hospitals, leading to cost-shifting to private plans.
This post is the second in a Bernard Health series on U.S. presidential candidates' healthcare platforms. Click here for Donald Trump's platform, and check back next week for more.
If you liked this post, you may also like "Health insurance costs grew nearly 5 percent in 2015."