Communication biggest open enrollment challenge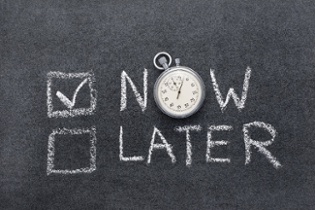 Use multiple channels to improve messaging
A new report from Employee Benefits Adviser shows that planning and designing employee communication campaigns lags behind other open enrollment readiness activities.
Through the EBA survey, employers rated themselves on various open enrollment activities, and communication readiness received the lowest score, representing a clear opportunity for improvement. This is on top of the fact that 49 percent of employees say making health insurance decisions is always "very stressful," according to the Society for Human Resources Management.
Employers can use this opportunity to improve enrollment rates as well as employee satisfaction with the benefits experience. To improve benefits education for your employees, start early and use multiple channels of communication to improve messaging and open enrollment success.
Open enrollment communication can of course include emails and physical information packets, but also consider webinars, in-person meetings, blogs, and social media.
Does your broker provide a benefits administration platform? With software, you can provide an additional layer of support with benefit information through online PDFs and videos. Employees may be more likely to evaluate mobile communications rather than pages of documents, but you will likely want to use a combination of approaches.
Also be sure to use as simple language as possible, avoiding complex benefits jargon. Encourage your broker to assist you in developing real-life examples to demonstrate the function of each benefit option. These scenarios can be extremely useful, especially if offering a new type of coverage for the first time. (Learn more about marketing HSA-eligible plans here.)
The most important tip is to start as soon as possible. As the EBA study shows, employers are already behind on this, so employers should start thinking about their communication plan now for best results in the fourth quarter.
Employers in Nashville, Austin, Atlanta and Indianapolis—looking for a sustainable health strategy and a benefits administration platform? Call Bernard Health today.