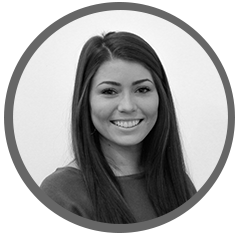 Written by
Courtney Cox
Courtney is an aPHR certified product marketer on the BerniePortal team who focuses her writing on all things HR.
COVID-19: What to make of insurance companies covering treatment at no cost to members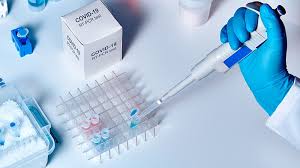 Since then, you may have read that more and more insurance companies are taking it a step farther by providing COVID-19 treatment to its members at no cost.
Here are a few examples of those announcements:



United Healthcare
To help ensure our members have access to care, UnitedHealthcare is waiving member cost-sharing for the treatment of COVID-19 along with behavioral health services through May 31, 2020, for its fully-insured individual and group market health plans, Medicare Advantage and Medicaid plans.

United Healthcare: AllSavers
For AllSavers customers, we will also cover these expenses, which means they will be paid under your plan and through UnitedHealthcare stop loss policies. Similarly, this builds on the company's previously announced efforts to waive member cost-sharing for COVID-19 testing and testing-related visits.

Cigna
Effective immediately, Cigna will waive customer cost-sharing and co-payments for COVID-19-related treatment through May 31, 2020.
Aetna
Aetna, a CVS Health company, will waive member cost-sharing for inpatient admissions for treatment of COVID-19 or health complications associated with COVID-19. This policy applies to all Aetna-insured commercial plan sponsors and is effective immediately for any such admission through June 1, 2020.
Blue Cross Blue Shield, Anthem Indiana
We're taking unprecedented action to eliminate your employees' cost shares if they receive treatment for COVID-19 from doctors, hospitals and other health care professionals from April 1 through May 31, 2020. Their COVID-19 testing is covered, too. They'll also pay nothing if they have a Telehealth visit with a doctor in their plan through June 14, 2020.

Blue Cross Blue Shield, Tennessee
As part of our mission to serve members, we're removing the barriers to receiving care. From now until May 31, 2020, we will waive all member cost sharing for COVID-19 treatments, including hospitalizations.
Blue Cross Blue Shield, Texas
If you are insured by BCBSTX, you won't pay copays, deductibles or coinsurance related to treatment for COVID-19. This applies to costs associated with COVID-19 treatment at in-network facilities and treatment for out-of-network emergencies.
As an employer, a few questions might come to mind:


Why are insurers waiving member cost share?
Hard to say, but with the world working through a pandemic, insurers are stepping up to relieve the financial burden an individual might have with needing to meet their deductible and out-of-pocket in a year they might otherwise not have any claims. To be clear, we're only talking about the member (employee / family member's) financial liability. For an insurer, this would be limited at whatever the employer's out-of-pocket maximum is.
How will this impact my renewal next year?
Hard to say. Initially, you might expect to receive a higher increase than normal because a potentially very expensive claim ($15,000-18,000 for care, and significantly more if a ventilator is needed) will not cost employees anything. Bear in mind, however, the insurer is only forgoing whatever the employee would pay towards their deductible / out-of-pocket maximum.
How will this impact the Medical Loss Ratio requirement?
Similarly, your first impression might be that this will cause all insurers to run well above their Medical Loss Ratio (MLR) target since they will be covering the member's portion of a claim that was unanticipated. However, most hospitals have postponed non-essential / elective procedures and surgeries in order to free up beds in their facilities. These are surgeries that insurers would have otherwise had to pay claims on. Only time will tell how the two balance each other out.


How should self-funded employers be thinking about
covering COVID-19 treatment?
Self-funded employers have the ability to amend their plan benefits, as opposed to waiting on their renewal. Why would any employer want to improve their health plan benefit mid-year without more detail as to how much that might cost. First, they should recognize that they would only be covering (or rather, waiving) the employee's cost up to their out-of-pocket amount. Second, they should expect claims to be lower during these months given non-essential surgeries are being postponed. And third, insurance carriers have more claims data than anyone so if an employer wanted to cover their employee out-of-pocket costs for COVID-19 treatment they can take peace of mind that they are following a widely common practice taken up by large, publicly traded insurance carriers who've concluded it's a financially sound decision.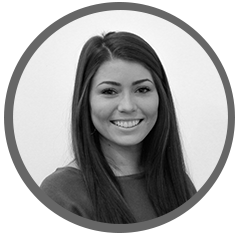 Written by
Courtney Cox
Courtney is an aPHR certified product marketer on the BerniePortal team who focuses her writing on all things HR.