Employees want customized benefits packages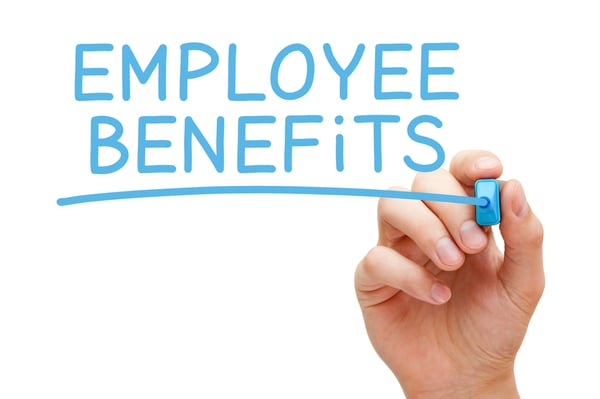 A defined contribution strategy can help you deliver
A recent study by LIMRA Secure Retirementfound that 73 percent of U.S. employees would like the ability to customize their benefits packages to suit their individual needs.
The study also noted that, with four generations currently in the workforce, this is becoming particularly challenging for employers. Millennials have very different needs than Baby Boomers, and designing robust packages that are attractive for all employers is requiring some creative thinking.
One way to achieve a more customized-benefit approach is by switching to a defined contribution strategy.
What is a defined contribution strategy?

An alternative to defined benefits—where employers select one or two plan options and commit to paying the same percentage of the benefit costs every year, a defined contribution is a flat sum contributed by the employer to the employee to pay for benefits.
Currently, employers with less than 50 full-time employees who do not offer group plans can contribute defined sums for employees to take to the individual market. Employers with more than 50 full-time workers who want to switch to a defined contribution strategy must do so on a private exchange, where employees can use the funds toward an array of group plan options chosen by the employer.
There are a number of benefits associated with a defined contribution strategy:
1. Less vulnerability to carrier increases
Paying the same percentage of your employees' benefits subjects you to the entirety of rate increases. Switching to a defined contribution strategy gives you more flexibility in your plan options and contribution sums. You can choose to raise your contribution if plan costs go up, but at a rate that works for your budget.
2. More plan options
Under a defined contribution strategy, employers can offer anywhere from four to six medical plan options and more voluntary options than under a defined benefit strategy.
3. Employees get a customized benefits package
Employees can take the contribution provided by their employer and spend it as they see fit. Younger, healthier employees may decide to choose a plan with a higher deductible and pay less in premiums. Employees with families or more health needs can choose more comprehensive coverage and pay out of payroll deductions for costs over the defined contribution.

The ancillary options is where the customized benefit package is really possible. Bernard Health clients have free access to our proprietary HR software BerniePortal, which has negotiated special pricing and reduced participation requirements for voluntary plan options. Employers can offer benefits packages in line with what Fortune 500 companies offer. Your mid-career and older employees might want to contribute more to retirement, while your younger employees might want to start an HSA. to contribute more to retirement, while your younger employees might want to start an HSA.

For more on defined contributions, click here to download our free case study.
Employers, want to talk with a Bernard Health advisor about maximizing value in your health plan?