How a defined contribution strategy can keep you ahead of the curve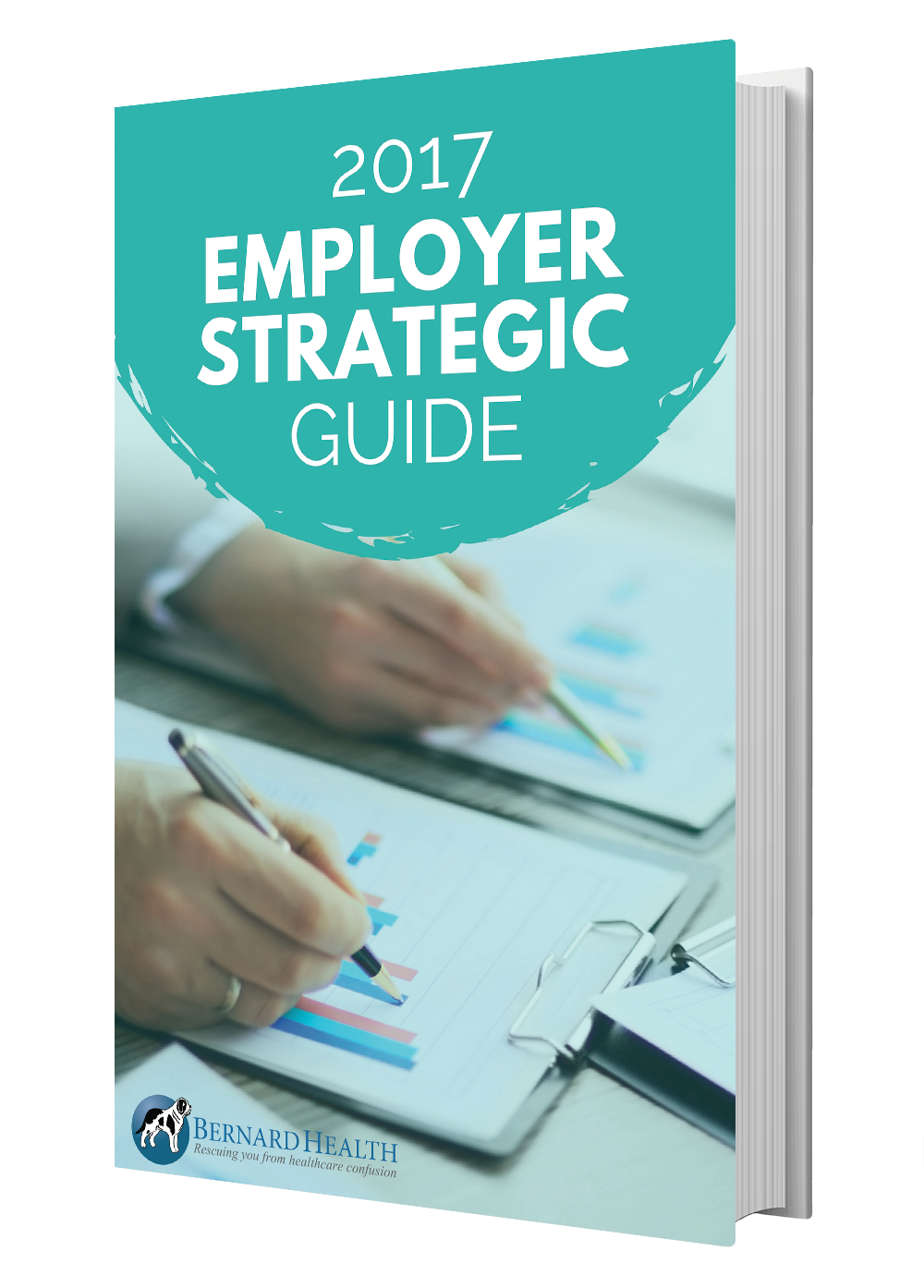 Benefits forecast and more
We know there's no such thing as a healthcare crystal ball, and it can be hard to make strategic decisions when policies change every year. But at Bernard Health, we're confident that a defined contribution approach to benefits is where the employer market is heading in 2017.
What is a defined contribution?
A defined contribution strategy is an alternative to the defined benefits model. Instead of offering a set of benefits and committing to pay the same percentage of them each year, the employer defines a flat dollar amount to contribute to the cost of employees' health plan.
Defined contribution policies
New policies are expected to incentivize increased adoption of defined contribution strategies in 2017. For example, the 21st Century Cures Act permits employers with less than 50 full-time employees to reimburse employees for individual coverage.
Employers with more than 50 full-time employees can also provide defined contributions through a private exchange, meaning employees must apply the funds toward plan options provided by the employer. However, new policies proposed by House Speaker Paul Ryan and Rep. Tom Price would expand defined contribution regulations for all employers, allowing employees to use funds in either the group or individual market.
While Republicans are indicating that expanding these regulations will be a 2017 priority, we don't know whether that will occur. But a defined contribution strategy can benefit your organization either way.
Benefit to employers regardless of policy
Whether your employees can take the defined contribution to the individual market or use it on a private exchange, defined contributions freeze healthcare costs and allow employers to offer more options.
Covering a percentage of premiums subjects employers to the entirety of renewal rate increases. Under a defined contribution strategy, costs don't rise unless you decide to contribute more. Employers can also offer more options, ranging from benefits-rich plans to plans with higher deductibles, reducing pressure on the employer to choose an option that fits every employee.

A defined contribution strategy allows employers to offer more health plan and ancillary options, provides flexibility in benefits spending, and results in happier employees through a more transparent benefit offering.
For more information, download our 2017 Employer Strategic Guide, featuring: