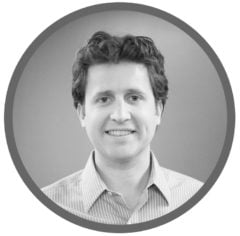 Written by
Alex Tolbert
Alex is the founder and CEO of BerniePortal. He is a recognized thought leader on technology, HR and benefits.
For two weeks, every county had an Obamacare option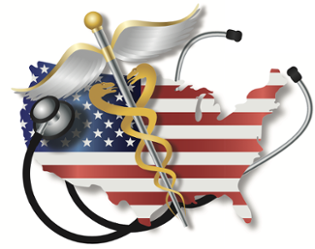 Markets not yet stable
t the beginning of the summer, the Obamacare insurance exchanges were in dire straits. Repeal discussions in Congress were robust, and close to 40 counties had no insurers planning to sell individual plans in 2018.
Repeal, market collapse, or both seemed like a reasonable bet. But over the summer, things started to look differently. Congress failed—more than once—to pass a repeal bill, and its chances to do so dwindle as the weeks tick by. Slowly but surely, insurers sought approval to sell 2018 plans in every one of the nearly 40 "empty shelf" counties.
To some, it may have seemed the market was stabilizing. But in Nashville, we knew better.
Last-minute departures
Though the country was tentatively covered, insurers could still change their minds before the final deadline at the end of this month. Tennesseans experienced this first hand last year, when our largest carrier, BlueCross BlueShield of Tennessee, decided in late September to pull out of our three largest cities.
Sure enough, just two weeks after every region was tentatively covered, Virginia carrier Optima Health announced plans to cut back its exchange presence, leaving 48 counties in the state without an ACA option for 2018.
According to the Daily Press, this leaves 350,000 Virginia consumers needing to find new insurance next year, some of whom may have zero Obamacare options.
Nationwide, thousands of other consumers could also be at risk. According to an analysis by Vox, 1,340 counties have just one insurance carrier planning to sell in 2018. A departure in any of those counties means there would be additional consumers unable to purchase ACA insurance.
This dynamic is why Tennessee Senator Lamar Alexander recently told The Tennesseanthat his fears weren't alleviated by insurers agreeing to sell in "empty shelf" counties. Alexander cited last year's late-hour BlueCross decision, and he's right—there is still time for other carriers to follow Optima Health's lead.
And the longer the carriers wait to pull out, the less time there will be to find replacement insurers, exacerbating the likelihood some consumers will be unable to purchase ACA insurance next year.
While no one can say for sure if there will be additional departures, we can make a few predictions about what insurers might be evaluating as the deadline draws closer.
What insurers are watching
Cost-sharing reduction subsidies Also referred to as "CSR payments," these subsidies are intended to offset out-of-pocket spending for low-income enrollees. House Republicans sued the Obama administration over the CSRs, saying Congress never appropriated the money for them. Insurers can still receive the payments while the case is pending, but the Trump administration could halt them at any time. This is a huge point of concern for insurers. If they are cut, it's likely some carriers would drop out of the market. Trump has been vague on his plans for the CSRs, but has also said he wants to end "bailouts" for the insurance industry.


Enrollment outreach Similarly, the Trump administration has said they will cut the budget for ACA outreach by 90 percent. This isn't likely to have a direct result on insurer decisions, but it will have indirect consequences. When it comes to cost-effective insurance, it's important to have enough healthy people in the risk pool to offset the costs of people with more health needs. But sick people are far more likely than healthy people to have insurance. Healthy people tend to need more reminders or encouragement to sign up. Since they are so important to a functioning market, the Obama administration spent a lot money and energy to reach them. The Trump administration has said those efforts aren't effective, and plans to cut them. But if insurers think fewer healthy people will sign up, they might think the market will be too risky, and decide not to sell.


Market factors Some states developed their own incentives for insurers to stick around. Alaska applied last year for a federal waiver to direct money toward its single insurer, Premera BlueCross, to offset costs from high risk enrollees, and Minnesota has applied for a similar program this year. Reinsurance programs or state-based stabilization funds could convince carriers to sell through 2018 and beyond. But if states seem unwilling to support their markets, the reverse could be true.
Ultimately, exchange enrollees won't really rest easy until contracts are signed. But even after the insurers are locked in for next year, 2019 will be right around the corner. In the individual health insurance market, uncertainty is never far away.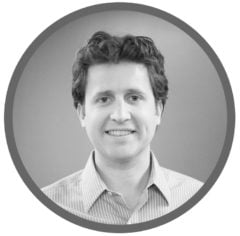 Written by
Alex Tolbert
Alex is the founder and CEO of BerniePortal. He is a recognized thought leader on technology, HR and benefits.