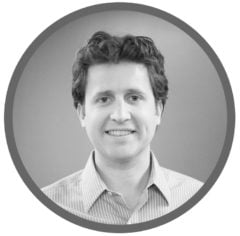 Written by
Alex Tolbert
Alex is the founder and CEO of BerniePortal. He is a recognized thought leader on technology, HR and benefits.
Four steps for finding the right health insurance plan in 2019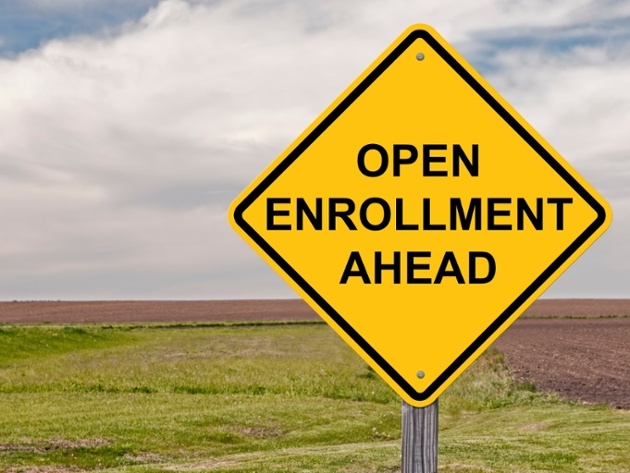 More options for Tennesseans
Do you need individual or family health insurance coverage in 2019? Open enrollment is here, which means consumers can compare and enroll in Affordable Care Act marketplace plans on Healthcare.gov until Dec. 15.
All the news about marketplace plans and new carriers coming to Nashville might distract consumers from an option that has been around for a long time, but is even more attractive in 2019 because of tax law changes. That option is Farm Bureau, and applying for one of its offerings should be the first step most Tennesseans take this year.
1. Apply for coverage with Farm Bureau Health Plans
A smart first step when evaluating your 2019 options is to apply for an off-marketplace, traditional plan with Farm Bureau Health Plans. You can apply at www.fbhealthplans.com.

 Why would you want to apply for one of these plans? First, these plans are substantially cheaper than marketplace coverage — many will find plans for less than 50 percent of the cost of an ACA plan. Even if you are getting a premium decrease from your current carrier this year, it could be well worth checking out Farm Bureau.
Second, in 2019 there is no tax disincentive for choosing off-marketplace coverage. In previous years, consumers who signed up for traditional, off-marketplace Farm Bureau plans were liable for the individual mandate tax penalty. But beginning in 2019, that tax penalty has been reduced to $0. Data from the Kaiser Family Foundation indicates that more than 35,000 Tennesseans would be better off leaving marketplace plans and getting a Farm Bureau plan in 2019.
These Farm Bureau traditional plans are sold statewide, cost about half as much as ACA plans on Healthcare.gov, have Vanderbilt in-network and have Health Savings Account-eligible options. They also have out-of-network coverage if you end up out-of-network, which none of the ACA plans offer this year. The reason the plans are so much less expensive while offering better coverage is partly because Farm Bureau can turn down individuals who have pre-existing conditions. Providers of ACA plans on Healthcare.gov can't do that.
While consumers with pre-existing conditions may be denied, eligible consumers can get coverage with Farm Bureau for a fraction of the cost of ACA plans. Because the application process may take a few weeks, the first step you should take in evaluating options is to apply with Farm Bureau to see if you or any of your family members get approved. Even if you have a group plan, if your employer doesn't pay a lot toward spouse or dependent coverage it may be worth checking out Farm Bureau for them.
2. Evaluate Healthcare.gov options
If you end up not being eligible for a Farm Bureau plan, or would prefer to have coverage through the marketplace, the next step is to evaluate options on Healthcare.gov.
Some consumers will have significantly more marketplace choices in 2019 than in previous years. More insurers are selling on the marketplace next year, and the carriers are offering more plan options, too.
However, consumers in 46 counties across Tennessee will have only one carrier option for marketplace coverage — BlueCross BlueShield of Tennessee.
Here are the marketplace plan options across Tennessee's larger markets:
Memphis: Bright Health, Ambetter, Cigna, Oscar Health
Nashville: Bright Health, Oscar Health, Cigna
Knoxville: BlueCross BlueShield of Tennessee, Cigna, Bright Health

Chattanooga: Ambetter, BlueCross BlueShield of Tennessee

Tri-Cities: BlueCross BlueShield of Tennessee, Cigna
3. Consider plan networks
None of the plans offered on Tennessee's marketplace provide out-of-network coverage (Farm Bureau traditional plans that are off-marketplace do, but the carriers offering ACA plans do not). This means consumers will not have any coverage at an out-of-network hospital or with an out-of-network doctor, and will be fully responsible for medical bills from these providers.
Insurance plans are required to cover consumers at out-of-network facilities at in-network rates in the event of an emergency, but rules around what constitutes an emergency are hazy, which is why using in-network facilities is so important.
4. Compare premiums, subsidies and plan designs
The next thing to consider is premiums and subsidies. Off-marketplace plans like Farm Bureau have much lower premiums than marketplace plans, but consumers with these plans are not eligible for subsidies. You can find your estimated subsidy through Healthcare.gov. It could be that if you get a big subsidy, it is better for you to stay with an ACA plan, even if you do qualify with Farm Bureau. Finally, you will also want to compare things like plan deductibles, co-pays and out-of-pocket limits.
With more insurance choices available for 2019, having enough time to thoroughly evaluate your options and the above criteria will be important. Open enrollment ends Dec. 15, so consumers may want to start comparing plans now.
This column was originally published in the The Tennessean.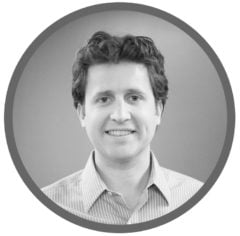 Written by
Alex Tolbert
Alex is the founder and CEO of BerniePortal. He is a recognized thought leader on technology, HR and benefits.