HR tech is driving productivity—don't get left behind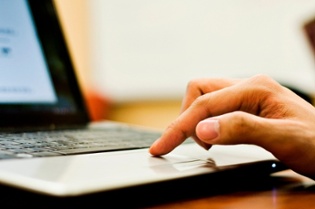 How tech reduces the burden of HR
HR tech is increasingly important to workforce productivity. According to a study by Randstad Sourceright, 65 percent of organizations listed it as a top-cited influencer, among a dozen market factors.
There are two key ways HR tech drives workforce productivity.
The first is by reducing the administrative burden of HR. From onboarding to benefits administration, traditional HR processes have been conducted on paper, leading to inefficiencies and error.
By adopting a platform, organizations are able to streamline HR, freeing up valuable time.
This allows the HR department to operate more strategically, and refocus on high-impact training and development activities, which in turn lead to a more productive and capable workforce.
But how do you know which HR solution is right for your organization? In general, HR platforms can be classified as all-in-one systems or point solutions. A point solution will provide a tool for singular challenges like applicant tracking or benefits administration. An all-in-one system will provide a comprehensive, integrated tool for the scope of HR services, including applicant tracking, onboarding, benefits administration, time & attendance tracking, PTO and payroll.
The benefit of the integrated system is that employees can easily move from one process to the next without having to learn a new system. For example, HR can find new hires through the applicant tracking system, bring them onto the team via onboarding, where they can then elect benefits, and eventually track their time and request time off, all in the same system.
Increasingly, brokers are recognizing the value in offering an all-in-one solution to clients as part of their value proposition. Because of the overlap between benefits and the rest of HR, the broker is uniquely positioned to provide and assist employers in managing these systems.
Bernard Health clients have access to BerniePortal, an industry-leading benefits and HR platform used by brokers in 35 states and employers across the country.
Ready to learn how we can improve your group benefits? Let's talk.