Tips for optimizing an HSA benefits strategy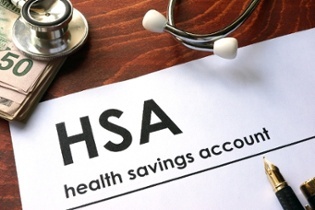 Health Savings Account use continues to rise
A new study from the National Center For Health Statistics shows significant growth in the number of consumers with HSA-eligible plans and consumers with HSAs, though opportunities for increased adoption remain.
The study, which covered the first nine months of 2017, found that nearly half of privately insured consumers under the age of 65 have high-deductible, or HSA-eligible, health plans.
Eighteen percent of those enrollees also have a Health Savings Account, though a quarter of consumers with HSA-eligible plans do not yet have a Health Savings Account.
These percentages are on the rise. The percentage of people enrolled in HSA-eligible plans has increased almost 18 percent since 2010, and the percentage of people with HSAs has more than doubled since 2010.
Does your organization struggle with HSA adoption? Many do. Here are three challenges and solutions to an optimized HSA-eligible benefits strategy:
1. The right message
We do not recommend calling these plans "high deductible health plans." You will note in this blog and across our company, we refer to them as "HSA-eligible health plans." These types of plans are right for many consumers, and in fact some employees benefit more from an HSA-eligible plan than the traditional "copay" plan. But mention high deductibles, and many of those same employees are tuning you out right away.
2. Pricing support
HSA plans have more cost variation in things like prescription prices and office visits than copay plans. This gives employees a better understanding of their healthcare spending, but it can be a challenge for consumers who aren't comfortable price shopping for healthcare services. Your employees will need support to help them spend HSA dollars wisely. At Bernard Health, we integrate with Healthcare Bluebook for price comparisons, and also have a full-time nurse on staff to help employees with prescription and pharmacy recommendations.
3. Technology
A robust benefits administration platform is key to a successful HSA-eligible plan strategy. To effectively manage contributions, ensure effective messaging to employees and communicate changes at the touch of a button, technology is paramount. Fortunately, Bernard Health clients get complimentary access to our proprietary benefits administration platform, BerniePortal.
Bernard Health is recognized leader in implementing HSA-eligible health plans, achieving higher than average adoption rates and employee satisfaction. Learn how by setting up a free consultation today.