I missed open enrollment. Will I have to pay a fine?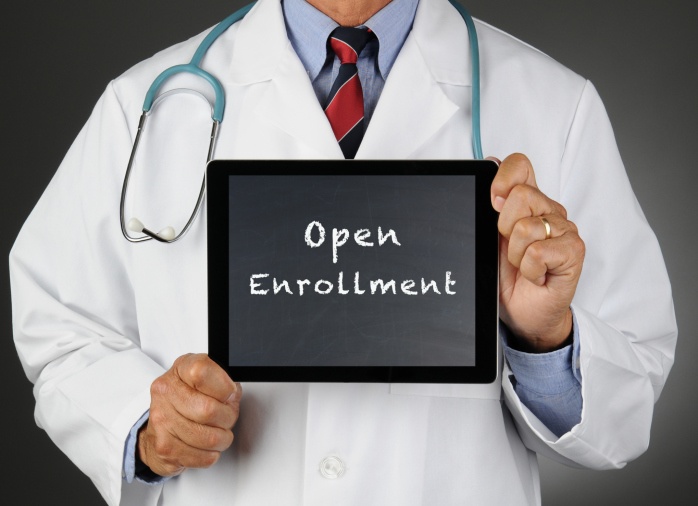 Understanding open enrollment and qualifying events
Open enrollment for 2016 health coverage ended on Sunday, but that doesn't necessarily mean you can't get insurance for the year.
First, what's open enrollment?
Open enrollment is the period when people can freely enroll in or change health insurance plans for the coming year. For 2016, the open enrollment period was from Nov. 1 to Jan. 31.
After open enrollment ends, you have to qualify for special enrollment periods in order to sign up for insurance on the marketplace.
How do you qualify for special enrollment?
By experiencing a qualifying event. Qualifying events are major life changes that result in new insurance needs, and include:
•Having a baby, adopting a child, or placing a child for foster care
•
Getting married
•
Losing existing health coverage (divorce, loss of job, etc.)
•
Moving to a new state
•
A change in income
•
Turning 26 and aging off your parent's plan
•
Death of a covered member of your household
•
Becoming a U.S. citizen
•
Leaving incarceration
•
Starting or ending AmeriCorps service
•
Gaining membership in a federally recognized American Indian or Alaska Native tribe
•
Being a victim of domestic abuse or spousal abandonment
•
Exceptional circumstance: A medical condition or natural disaster kept you from enrolling
A few other qualifying events related to eligibility or system errors are available. If you attempted to sign up for coverage and believe a mistake occurred, click here for a list of qualifying errors.
I qualify for special enrollment, but haven't had insurance until now. Will I pay a penalty?
It depends on how long you lacked coverage, and if you qualify for any exemptions to the individual insurance mandate. A common exemption is the short gap exemption. If you lacked insurance for less than two months, you can avoid the penalty. Use this tool to see if you are eligible for any other exemptions.
Either way, you won't owe any fines to the IRS until you file your taxes for the year in which you lacked coverage. So if you lacked insurance for more than two months in 2016 and you don't qualify for any other exemptions, yes, you will have to pay a fine when you file your taxes next year.
I don't qualify for special enrollment. What should I do?
1. Keep the list of qualifying events handy. Your circumstances could change during the year, allowing you to sign up on the marketplace.
2. Consider short-term health insurance. Short-term insurance is cheaper than marketplace insurance, but it does come with some drawbacks. Mainly, it doesn't count as "minimum essential coverage," meaning you will still have to pay the fine for lacking insurance. The benefit to short-term insurance is coverage in case of an unexpected major medical issue, like a car accident or serious illness.
3. Prepare for a fine. The way Healthcare.gov puts it, "If you can afford health insurance but choose not to buy it, you must pay a fee." If you don't have coverage in 2016, expect to pay the penalty in 2017. You'll pay whichever is higher—2.5 percent of your household income, or $695 per adult plus $347.50 per child.
If you liked this post, you may also like "Health reform requirements getting serious."