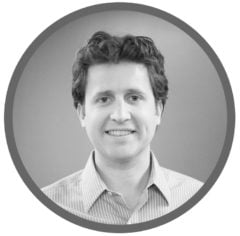 Written by
Alex Tolbert
Alex is the founder and CEO of BerniePortal. He is a recognized thought leader on technology, HR and benefits.
Is Obamacare repeal over? Three possible outcomes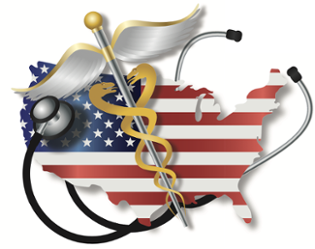 What consumers might expect
It has been a dramatic summer for health care policy, and though Senate Republicans' effort to repeal and replace the Affordable Care Act seem tabled for now, uncertainties still remain.
Consumers will begin signing up for 2018 coverage in just a few months. Meanwhile, the individual market faces challenges, which could end up getting exacerbated or alleviated. While no one can say for sure how the rest of the year will play out, there seem to be three basic scenarios in the cards.
From here, stakeholders could weaken the individual market, strengthen the individual market or put repeal back on the table.
Which one of these is most likely? It's hard to say, but let's look at each one at a time.
Weaken the individual market
There are a few ways Trump could weaken the individual market without Congress.
First, he can cease certain payments that insurers are expecting. Second, he could decline to enforce the individual mandate.
Some conservatives are opposed to the insurer payments, which they refer to as bailouts. Others support the payments, which are intended to subsidize costs for insurers who offer plans with fewer out-of-pocket costs for low-income consumers.
Trump could also choose not to enforce the individual mandate. Many legislators and consumers would like to see the mandate cut or not enforced. However, doing so could lead to healthier consumers dropping out of the market, resulting in higher prices for the sicker consumers who remain.
Some legislators think weakening the individual market would better incentivize both parties to come together on a health care solution. Other legislators think it would exacerbate the problems some consumers are already facing because of Obamacare.
Two counties, in Ohio and Wisconsin, have no insurers planning to sell individual plans in 2018. In addition to these areas, at least six states have only one insurer signed up to sell. Even in states with more robust competition, premium prices are still high.
Weakening the individual market could make these problems more widespread, which supporters say would encourage legislators to find a solution. Opponents have said they are unwilling to risk consumers' coverage in the meantime, preferring to have a replacement plan ready before cutting insurer payments or the individual mandate.
Strengthen the individual market
An alternative to weakening individual market is to strengthen it. This appears to be the plan Congress is pursuing now, at least in the short term.
Senator Lamar Alexander has announced his health committee will hold hearings on stabilizing the individual market in September, including continuing the payments to insurers. The goal of these hearings is to develop solutions for the individual market in 2018.
Another group of bipartisan legislators have also proposed a number of solutions to strengthen the individual market. These include stabilization funding, repealing the employer mandate for organizations with less than 500 employees and allowing insurers to sell across state lines.
There are also actions individual states are taking to support their own markets. Minnesota has filed to create a state-based reinsurance program, essentially subsidizing insurers who cover high-risk patients. Alaska was approved for a similar program last year, and the state's single insurer is not asking for a premium increase this year.
Ohio announced last month it was able to recruit insurers to fill 19 of its 20 bare counties, and more recently, Centene announced its plan to sell in Nevada's 14 previously empty counties. Other states may find they are able to develop solutions to address high premiums and poor competition on their own.
Repeal comes back to life
The other possible health reform outcome is that Senate Republicans chart a way forward on repeal. The Senate has so far been unable to coalesce around a plan, but many legislators have said they are not giving up. The House was in a similar position before finally passing the American Health Care Act, and House Speaker Paul Ryan says he is still focused on repealing and replacing Obamacare.
Senators Bill Cassidy and Lindsey Graham have also unveiled yet another repeal proposal, which would dismantle the ACA more thoroughly than some of the Senate's previous proposals. This could garner support from conservative Republicans.
However, it was moderate Republicans who killed the Senate's earlier repeal efforts. Further, Republicans are reportedly planning to move on from health care to tax reform when they return from recess.
That said, as unlikely as it may look right now, Republicans still want to make good on their promise to repeal Obamacare—so we can't count it out just yet.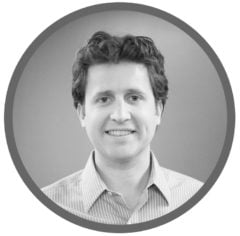 Written by
Alex Tolbert
Alex is the founder and CEO of BerniePortal. He is a recognized thought leader on technology, HR and benefits.