What's the difference between "Obamacare" and the new American Health Care Act?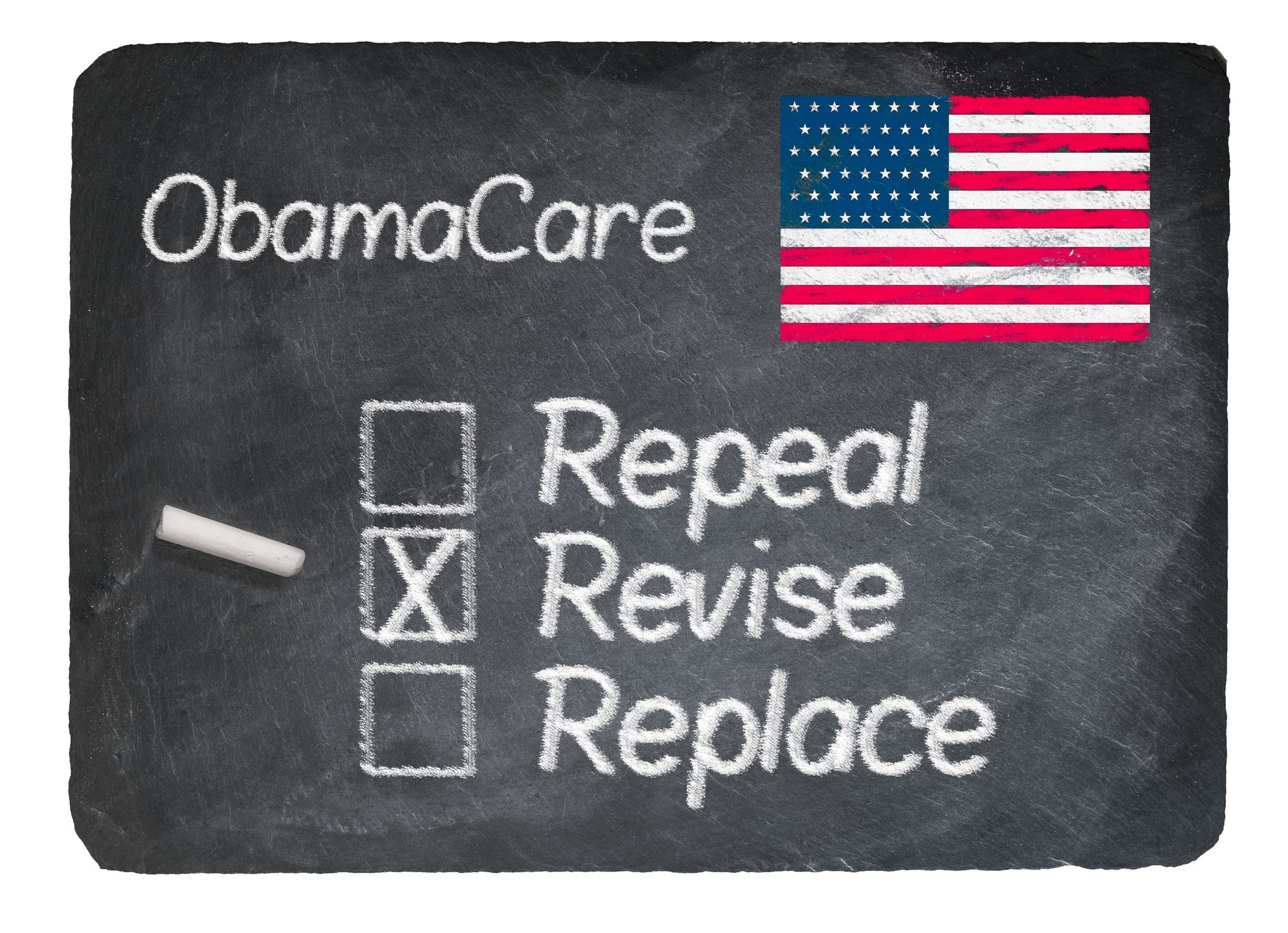 Republicans release repeal, replacement bill
House Republicans released their official legislative plan to repeal and replace the Affordable Care Act, or "Obamacare," on Monday, and it includes a few big changes to the U.S. healthcare system.
The "American Health Care Act" still has a long way to go before it becomes law. But many consumers are likely wondering, if Republicans are successful in passing the bill, how will it affect their insurance and care?
Most of the key pieces of the AHCA can essentially be categorized in two ways—the parts of the ACA it keeps intact, and the parts it repeals and replaces.

Let's look at each category:
Some ACA elements will remain

The AHCA keeps the most popular pieces of the Affordable Care Act intact. These items include allowing adult dependents to stay on their parents' health plans until age 26 and prohibiting insurance companies from denying coverage to consumers with pre-existing conditions.
It also keeps two other consumer protections—the ACA's essential health benefits, which require all insurance plans to cover a span of services, including preventive care, maternity coverage, and mental health coverage. It also keeps the ACA's coverage caps prohibitions, which means insurers can't impose coverage limits, or stop paying for coverage after a certain threshold.
Some expected Republicans would repeal these protections in favor of allowing the sale of "skinnier" plans, which would likely have much cheaper premiums than ACA plans, but would cover significantly less.
Repeal and replace
•Individual mandate: The AHCA would repeal the individual mandate, meaning there will be no fine for lacking health insurance. However, the AHCA would still financially incentivize consumers to get in keep health coverage through "continuous coverage" policies, which would allow consumers who go without health insurance to be charged 30 percent more. Read more about how continuous coverage works here.
•Subsidies for individual health coverage: For consumers without group coverage, the AHCA would replace the ACA's income-based tax credits with age-based tax credits.

Under the ACA, consumers making less than 400 percent of the federal poverty line were eligible for subsidies on an income-based scale. Under the AHCA, individuals making less than $75,000 or couples making less than $150,000 would be eligible for annual tax credits based on age.
Essentially, under the ACA, consumers with lower incomes got the biggest tax credits. Under the AHCA, older people will get the biggest tax credits. Again, these tax credits only apply to people buying their coverage on the individual market.
•Older people can be charged more: Part of the reason the AHCA's tax credits get larger with age is that the law would also allow for older consumers to be charged up to five times more than the youngest consumers. The ACA only allowed for older consumers to be charged three times as much as younger consumers.
•HSAs: The AHCA would almost double the annual contribution limits for Health Savings Accounts and would allow spouses to additionally contribute.

One other note: The AHCA would repeal the employer mandate with no replacement. Under the ACA, employers with more than 50 full-time employees had to offer health coverage to employees or pay a fine. Some have predicted that employers will drop employee coverage if the employer mandate is repealed, while others think it will remain a key recruitment and retention tool for attracting employees. Read more on this here: "Three repeal questions for employers.
If you liked this column, you may also like "Who will benefit most from an ACA replacement?"