With the Senate health reform bill dead, now what?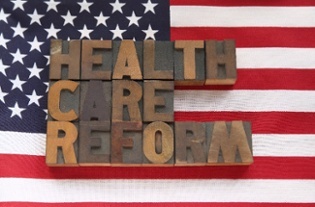 Repeal remains uncertain
With Senate Republicans' bill to repeal and replace the Affordable Care Act off the table, many consumers are wondering what comes next, and how they will be affected.
The decision to pull the Better Care Reconciliation Act before a vote essentially brings the health reform conversation back to square one. The U.S. is in a similar position as it was before Trump took office—Republicans want to repeal Obamacare, but there isn't a clear path to do so. In the meantime, the law moves forward, with some significant issues, but increasing support among voters.
The next move for Republicans appears to be a vote on a partial repeal bill that passed in 2015 and was vetoed by President Obama. A vote is anticipated next week, and this bill would repeal Obamacare's mandates, taxes, subsidies and Medicaid expansion. It would keep pre-existing condition protections and Essential Health Benefits requirements.
This means insurers could not deny coverage to consumers with pre-existing conditions, nor could they charge them more than healthy consumers. They would also have to cover the ten EHBs, which include hospitalizations, prescriptions, maternity care, mental healthcare, and more.
However, this could result in higher premiums and fewer options for consumers. If the individual mandate is repealed, some healthy consumers will decide not to buy insurance. This would result in a sicker, more expensive pool of enrollees. Insurers will likely either withdraw from the market or raise their premiums to cover costs, but without subsidies, many consumers won't be able to afford the higher premiums.
A version of these events are already occurring, which is legislators in favor of the ACA are seeking a legislative fix, and legislators opposed to the ACA are seeking repeal.
However, Republican senators remain at odds on the path to repeal. Several have already expressed opposition to a repeal bill that doesn't also replace the law.
President Trump has also expressed that his strategy will be to "let Obamacare fail" and then work on and pass a replacement bill.
This leaves carriers in an uncertain place for 2018. They have to make final decisions about whether to offer coverage within the next few weeks, but it appears the Trump administration may cease some subsidy payments and stop enforcing the individual mandate, which could exacerbate some of the dynamics described above.
This could result in fewer carriers on the market than currently anticipated, and lack of competition is already a problem. There are 38 counties in Ohio, Indiana and Nevada already at risk of having no ACA insurers next year.
The partial repeal bill would maintain the ACA's marketplaces and open enrollment, so that is expected to occur this fall regardless of a vote. But whether insurers sell on the marketplaces and whether there are subsidies available will depend on Congress' and the White House's next moves.
If you liked this article, you may also like "Will insurers drop maternity coverage if the AHCA passes?"