Should I use applicant tracking software?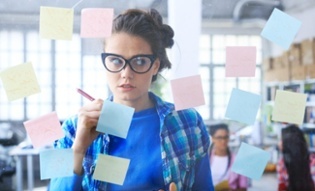 Benefits of adding an applicant tracking system
Are you in hiring mode at your organization? With historically low unemployment rates, many U.S. employers are focusing on recruitment. HR departments especially are finding it challenging to find and hire good talent in such a competitive environment.
One solution that can make the hiring process easier and more streamlined is applicant tracking software. If your organization is struggling to keep the hiring process organized, using an applicant tracking system can improve recruitment and reduce time to hire.
Here's what small and mid-sized businesses should know about applicant tracking.
What is applicant tracking software?
Different tools have different functions, but in general, applicant tracking software allows you to attract, manage, offer and onboard candidates. Bernard Health clients have access to BerniePortal, an all-in-one benefits and HR software, that offers BerniePortal Jobs, a powerful online recruitment tool.
What does BerniePortal Jobs do?
While BerniePortal has a wide range of capabilities, here are the basic functions:
Create & post jobs

Share job posts

Communicate with candidates

Collaborate with your hiring team

Transition into onboarding
If your organization is looking for a recruitment and hiring solution, contact your Bernard Health representative, or click below to schedule a free consultation with a Bernard Health advisor.