Strategies to keep pharmaceutical costs down as a self-insured employer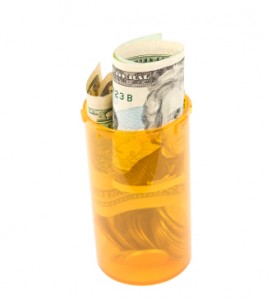 You're likely spending too much on your employees' prescriptions
As a self-insured employer, you have a lot of control over how you spend money on your employee's prescriptions. Unfortunately, most employers are not aware of all the tactics that are available to help them mitigate these prices.
Prescription spending is the fastest growing healthcare cost, and these costs likely make up a good portion of your annual healthcare spend. Fortunately, there are a few available strategies that will help you and your employees find the cheapest available options:
Pharmacy Cost Mitigation Programs (PCPMs): PCPMs use a variety of tactics such as

International Pharmacy Programs

(IPPs) and

Manufacturer Assistance programs

(MAPs) to help lower the cost of your prescription drugs.

Price Shopping: The cost of the same drug at two different pharmacies can often vary by hundreds of dollars, so price shopping prescriptions could end up saving you thousands of dollars per year. Some health insurance brokers have a nurse on staff that can help price shop scripts for you.

goodrx.com

: There are websites that are committed to helping you save on your prescription costs. Encourage your employees to use goodrx.com to price shop prescriptions and find coupons. This site could help you and your employee's save up to 80 percent on prescription costs.

Generic drugs: Name brand drugs are expensive. Generic drugs are almost always cheaper than their name brand alternatives, and are always just as effective.

Using an online pharmacy: Online pharmacies, such as

www.healthwarehouse.com

often offer cheaper options than their brick-and-mortar counterparts.
Successful implementation of these strategies requires education. You and your employees need to be aware of, and willing to utilize these options.