Tax bill reduces HSA contribution limits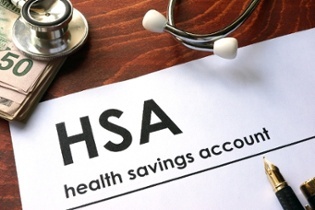 What employees need to know
The IRS published information this week describing changes to the contribution limits for family health savings accounts due to the Tax Cuts and Jobs Act of 2017.
The new limit will not affect individual consumers with self-only coverage, but the HSA contribution limit for family coverage has been reduced to $6,850 from $6,900.
What does this mean for employers and employees?
Steps for employers
HR leaders should make sure employees know about this reduction, as many typically calculate their HSA contributions at the beginning of the year and may not realize a change has occured.
Employees who over-contribute to an HSA can be liable for a 6 percent excise tax. But if you can catch an over-contribution before filing taxes, employees can avoid penalties by removing excess contributions and treating them as normal taxable income.
For more information about HSA-eligible health plans, download "The Employer's Guide to HSA Success."
Bernard Health is recognized leader in implementing HSA-eligible health plans, achieving higher than average adoption rates and employee satisfaction. Learn how by setting up a free consultation today.