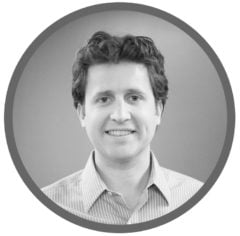 Written by
Alex Tolbert
Alex is the founder and CEO of BerniePortal. He is a recognized thought leader on technology, HR and benefits.
Tech companies tackling healthcare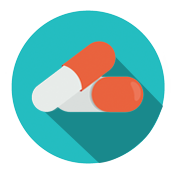 Is tech disruption coming?
Tech companies like Amazon, Apple, and Google have revolutionized our lives. Many of us hail rides on our smartphones, run our homes with virtual assistants, and can have almost any item we need delivered directly to us.
But there's one corner of the American economy that has, so far, held tech disruption at bay—healthcare. Perhaps more than any other industry, healthcare has resisted the trends that have radically changed the ways we shop, bank, travel and more.
We still use paper forms at the doctor's office, you still have to call to make appointments, competition has dwindled, and prices have skyrocketed. Sounds like an industry ready for disruption, right?

The above companies seem to think so. So far this year, several big tech companies have announced plans to tackle healthcare. While no single company could solve all of the healthcare industry's issues, the companies are proposing solutions to different pieces of the puzzle.
Here are plans from Amazon, Apple, Uber, Lyft and Google to bring healthcare into the 21st century.
Amazon
The company that revolutionized retail recently announced a joint initiative with JP Morgan Chase and Berkshire Hathaway to reduce costs and improve satisfaction for the three companies' employees.
If the venture's tech solutions for providing "transparent healthcare at a reasonable cost" are successful, JP Morgan CEO Jamie Dimon said the benefits could expand to all Americans.
The companies haven't shared additional details on the initiative, but noted it would be free from "profit-making incentives and constraints." Escalating healthcare prices have increasingly given providers and insurers a profits-first reputation, so many consumers may be cheering on Amazon's efforts.
Apple
Onsite clinics at large workplaces aren't new, but Apple garnered some buzz when it released a new website touting "concierge-like healthcare" for its employees and their dependents in a new clinic launching this spring.
What's interesting is that the tech company is hiring the clinic's doctors outright, rather than contracting with an outside physician group.
At Apple's scale, and with its contribution toward the development of many healthcare apps and tech tools, the company may be betting it can administer a clinic for its employees better than a third party.
And as those apps develop, Apple continues to push for the use of its products in the clinical setting to ensure better patient safety, manage chronic diseases, and improve medical research. The development of these apps could change the way we track, treat and improve our health.
Uber and Lyft
Both of the prevailing ride-sharing companies announced in March their plans to enter the medical transportation business.
Uber launched Uber Health, and Lyft partnered with healthcare IT company Allscripts, to provide non-emergency transportation to medical appointments.
With both services, clinicians can order rides for patients who may otherwise miss appointments and struggle with adhering to their treatment plan. It is estimated 3.6 million patients miss appointments every year due to transportation issues.
Google
Another subsidiary of Alphabet, Google's parent company, is reportedly planning a move into the health insurance industry.
Alphabet's healthcare segment Verily is in talks with insurers to take on the risk of hundreds of thousands of patients, CNBC reported.
Verily would be responsible for reducing costs, likely through advanced data analytics that predict which patients may need medical intervention. Like other examples listed above, this deal represents a software company believing that better technology can improve patient health, reduce inefficiencies and lower costs.
What's next?
Traditional healthcare organizations have often looked at tech companies entering the business with skepticism.
Healthcare is tricky. It is a highly regulated industry with a lot of stakeholders who don't want their part of the market disturbed, including doctors, hospitals, insurance carriers and prescription benefit managers.
The overlapping and conflicting incentives has made it hard for newcomers to enact much change in the industry.
But twenty years ago, not many would have been able to imagine a company like Amazon, either.
The point is that, as unshakeable as healthcare has been, Amazon, Google and Apple aren't just scrappy startups. They are cornerstones of the modern economy, and their investments in healthcare might just pay off.
This article was originally published in the April 8th edition of The Tennessean. If you enjoyed this post, you may like "How consumers are overpaying for drugs through prescription clawbacks."
More: Click below to download The Consumer's Guide to HSAs.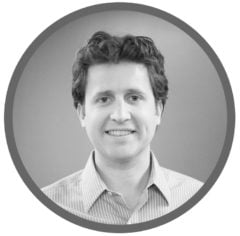 Written by
Alex Tolbert
Alex is the founder and CEO of BerniePortal. He is a recognized thought leader on technology, HR and benefits.