Three things employers should know about the new HSA bills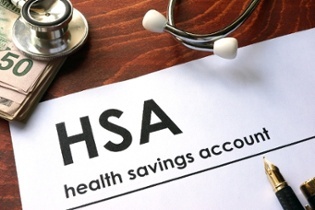 New bills could expand qualified expenses and contribution limits
In July, the House of Representatives passed two new bills affecting Health Savings Accounts. The new bills could expand the list of qualified medical expenditures, as well as nearly double contribution limits.
With adoption of high-deductible health plans still on the rise, the new regulations would expand the opportunity for employers to maximize the value of their benefits plans and support employees in opening accounts.
Here's what employers should know about the new bill:
Three things to know:
Expanding expenditures
If the bill passed, HSAs could be used to cover over-the-counter medications, menstrual care products, and some certain sports and fitness expenses.
First dollar coverage
The bills would also allow high-deductible, HSA-eligible health plans to cover up to $250 for individuals and $500 for families for some services that may currently not be covered before the deductible is met. For example, chronic care or other services.
Raising contributions
One of the bills would nearly double contribution limits, from $3,450 for individuals currently to $6,650, and from $6,900 for families to $13,300. The new limits would be the combined annual limit on out-of-pocket and deductible expenses.
Bernard Health is recognized leader in implementing HSA-eligible health plans, achieving higher than average adoption rates and employee satisfaction. Learn how by setting up a free consultation today.