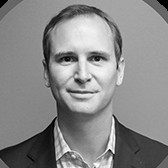 Written by
Ryan McCostlin
Ryan leads finance and people operations at Bernard Health. Ryan also hosts BerniePortal's podcast and Youtube series HR Party of One, where he covers HR issues that matter.
Tools to slow healthcare spending represent $8.6 billion in revenue for providers in '17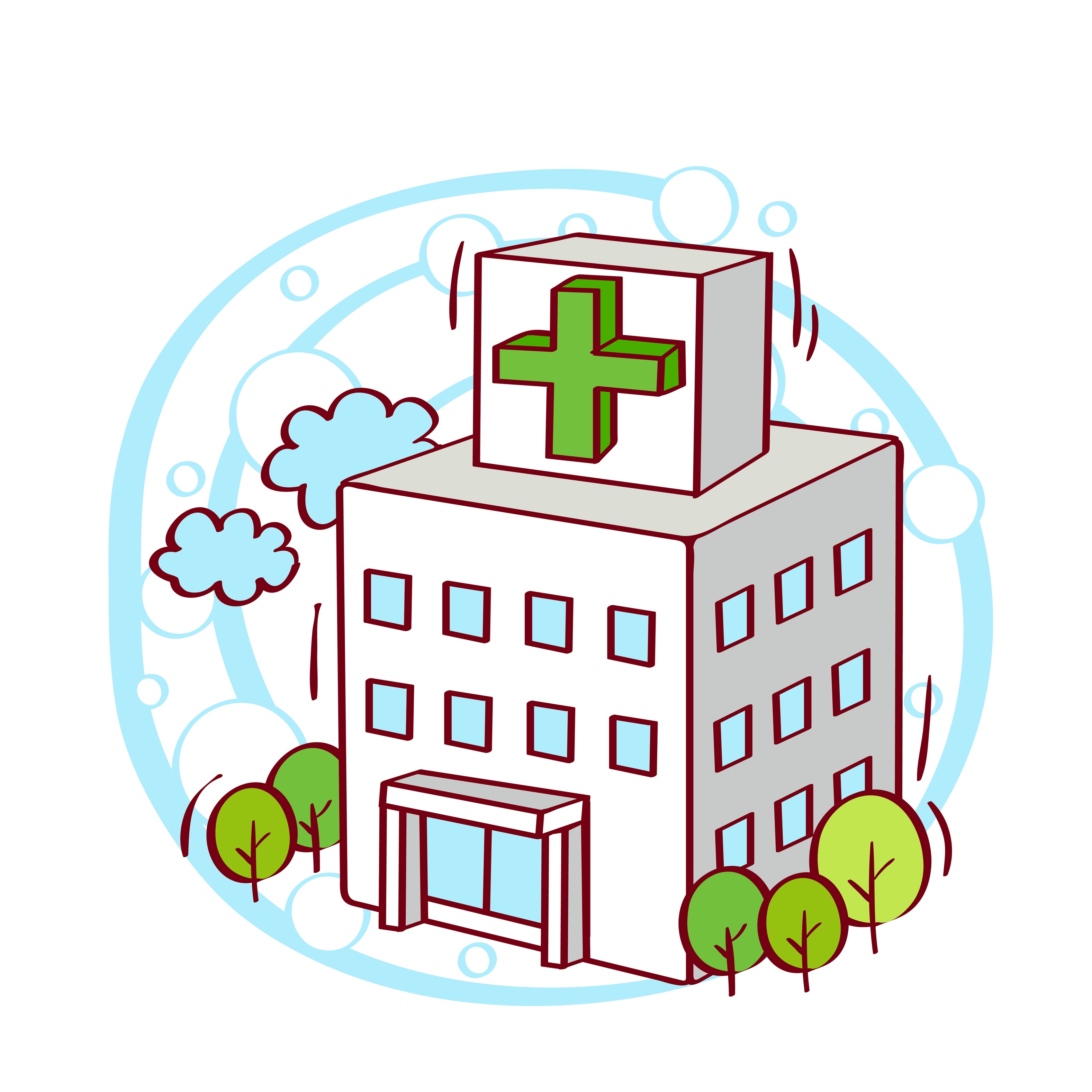 Americans are prudent, resourceful, and productive. We're responsible for Silicon Valley, Wall Street, Hollywood, the iPhone and the Internet. We have the largest economy in the world, and our individual states generate more economic output than other leading global national economies. California's GDP is similar to Brazil's. Kentucky looks like New Zealand.
But somehow (and I say this respectfully as a guy who pays taxes and flies an American flag on his front porch), we're undisputed morons when it comes to healthcare spending.
There's no shortage of ideas for how Americans can spend healthcare dollars more efficiently. Some argue this is the biggest opportunity of our generation. Victor Fuchs, Stanford University emeritus professor of economics and policy, is famously quoted as saying "If we solve our healthcare spending, practically all of our fiscal problems go away." And if we don't, "Then almost anything else we do will not solve our fiscal problems."1 Smart Americans are currently testing ideas around pricing transparency, payment innovation, and population health.
In the midst of all of this, some of the lowest hanging fruit is getting even lower, and smart healthcare providers will take action this year. In 2017, healthcare providers can collect money from Medicare when they help patients with two types of healthcare visits that don't address urgent healthcare needs but have the potential to significantly curb future spending. They include:
1. Medicare Annual Wellness Visits
2. Advance Care Plans (also known as Advance Directives)
Fully implemented, these two tools represent over $2 trillion in healthcare savings opportunity over the next decade and $8.6 billion in revenue for healthcare providers in this year alone.
Some Context
In 2013, we spent more per person on healthcare than 12 other high-income nations while seeing the lowest life expectancy and some of the worst health outcomes in this group2. From 1999 - 2009, US annual health spending almost doubled from $1.3 trillion to $2.5 trillion. Many argue that the Affordable Care Act slowed that trend but, even with slowed growth, we spent $3.2 trillion in 2015.3
Much of this spending comes from a program called Medicare. Medicare is the federal health insurance program for people who are 65 or older, certain younger people with disabilities and people with End-Stage Renal Disease. President Lyndon Johnson signed Medicare into law on July 30, 1965, and today more than 50 million Americans are enrolled. In 2015 we spent $646 billion on these Americans, or about $13,000 per person. This represents a 4.5% increase from 2014. Medicare is 14% of the federal budget. By 2030, more than 78 million Americans will be enrolled.
If all of this money led to better healthcare outcomes, then maybe we'd be okay with it. But it generally doesn't. Our life expectancy is lower than Switzerland's, which spends 30% less per person4. Our rates of chronic conditions, obesity, and infant mortality are higher than our peers abroad. The effects are tangible. Higher healthcare spending means lower salaries and less saving for retirement. Worse healthcare outcomes means lower GDP growth due to lost productivity.
Medicare Annual Wellness Visits
By some estimates, better screening and prevention can save Americans over $1 trillion on healthcare in the next decade. This is easier said than done, but many argue that the Medicare Annual Wellness Visit is the most powerful and underutilized tool in this effort. These visits include evidence-based Health Risk Assessments designed to correct patients' inaccurate perceptions of their own risks, and evidence shows that providing this feedback to patients helps them more accurately assess their future health risks (which almost everyone underestimates). These simple conversations take about 30 minutes to collect information, another 15 minutes to deliver results and recommendations, and they can result in positive behavioral changes.
Recognizing this, the Affordable Care Act authorized new billing codes (HCPCS codes G0438 and G0439) in 2011 that pay doctors between $118 and $174 for Medicare Annual Wellness Visits. That's a $7B revenue opportunity every year. Better yet, Medicare deductibles and co-insurance don't apply for patients taking advantage of Annual Wellness Visits. In other words, they're free for patients.
Despite all of this, less than 10% of the 50 million American Medicare beneficiaries have ever completed a free Annual Wellness Visit. There are many reasons for the slow adoption, but the main one is difficulty in implementation. Feedback from doctors is often some version of "these visits are difficult to coordinate and administer and they don't pay enough for the time they take."5
There are two reasons why this can improve in 2017.
1. More and more physicians are learning that they don't have to be the person in their office who delivers the Annual Wellness Visit. Under general or direct supervision of a physician, Annual Wellness Visits can be completed by nonphysician health professionals, including physician assistants, nurses, social workers, and even licensed dietitians.
2. Technology is now available that makes it even easier for doctors and patients to initiate the Annual Wellness Visit over the phone. This means that the majority of the visit can be done without a patient even visiting the doctor's office, and the face-to-face portion of the visit can be completed in 10-15 minutes by any of the practitioners listed above, including social workers. One example of this enabling technology is eDoc4U6.
As healthcare providers deliver Annual Wellness Visits more efficiently, margins improve and more and more patients will get the screening and preventive care that has proven to result in better outcomes and overall savings.
Even a small improvement in the overall health of the Medicare population could represent over $1 trillion in savings over the next 10 years, and here's where some of that could come from.7
1. A 5 percent reduction in the prevalence of hypertension would save $25 billion in 5 years.
2. A 1 percent reduction in weight, blood pressure, glucose, and cholesterol risk factors would save $83 - $103 annually in medical costs per person i.e. at least $27 billion annually.
3. Reducing average population sodium intake to 2,300 milligrams per day could save $18 billion annually.
Advance Care Planning
Dying in America is expensive. 2.6 million Americans died in 2014, and 8 out of every 10 were on Medicare. The Kaiser Family Foundation reported in 2016 that 25% of all Medicare spending for beneficiaries ages 65 and over (about $140 billion) is for services in the last year of life. And that's just what Medicare spends using our tax dollars.8
In the last year of life, we also spend an average of $11,618 out of our own pockets. High earners spend even more. Those of us in the 90th income percentile spend almost $30,000 on healthcare in our last year of life. The top 1% spends over $94,000.
This isn't a surprise. As we get closer to death, we tend to require more healthcare services for serious conditions and chronic illnesses. But often times, healthcare in the last 12 months of life comes in the form of unwanted, futile medical intervention that can cause anguish for loved ones. Advance Care Plans can help prevent this kind of unwanted, futile intervention. Despite these benefits, most Americans do not have an Advance Care Plan in place.
The primary objective of an Advance Care Plan is to identify a patient's preferences around end-of-life care before decisions must be made. This provides guidance to doctors when a patient can no longer make decisions as a result of being incapacitated, and it relieves loved ones of the burden of making difficult decisions. An additional benefit is that Advance Care Plans have proven to be associated with lower end-of-life costs in some regions of the country.
In LaCrosse, WI, 96% of residents have Advance Care Plans. This is because Gundersen Lutheran Medical Center is a local health system that made Advance Care Plans part of the fabric of conversations doctors have with patients. The result? LaCrosse has some of the lowest end-of-life costs in the country, largely because more patients plan for hospice or palliative care before being faced with that difficult decision. On average, Medicare pays $59,279 for patients in LaCrosse in their last two years of life compared to the national average of $80,066.
Source: Dartmouth Atlas9
Gundersen Luthern Medical Center has made Advance Care Planning a priority because they believe in their impact for patients and loved ones, but they're also paid for this work. Medicare pays $80 - $86 to the provider using billing CPT codes 99497 and 99498. This represents an additional $1.7B in potential revenue for hospitals and healthcare providers that is currently being left on the table.
As of January 1, 2017, Advance Care Plans don't even require a patient come to the office for a face-to-face conversation10. They can be completed over the phone by staff under management of a treating physician. Better yet, when done in conjunction with an Annual Wellness Visit, they're also free to the patient (otherwise, Medicare Part B deductibles and coinsurance apply).
What Hospitals can do in 2017
There's an $8.6B revenue opportunity for healthcare providers who build processes around helping Medicare patients with Annual Wellness Visits and Advance Care Plans, and it's still a wide open market. As stated, 10% of Medicare beneficiaries have ever had an Annual Wellness Visit, and most Americans do not have an Advance Care Plan in place.
More and more providers are building processes around these opportunities to help their patients. There's space for a lot of innovation in these areas and, with some good old-fashioned American ingenuity, we may be able to curb healthcare spending with these two simple tools.
This column was originally published on Becker's Hospital Review.
1 http://www.nytimes.com/2012/03/06/health/policy/an-interview-with-victor-fuchs-on-health-care-costs.html
2 http://www.commonwealthfund.org/publications/press-releases/2015/oct/us-spends-more-on-health-care-than-other-nations
3 https://www.cms.gov/research-statistics-data-and-systems/statistics-trends-and-reports/nationalhealthexpenddata/nhe-fact-sheet.html
4 http://www.commonwealthfund.org/publications/press-releases/2015/oct/us-spends-more-on-health-care-than-other-nations
5 http://www.medpagetoday.com/practicemanagement/practicemanagement/53384
6 http://edoc4u.com/
7 https://www.surgeongeneral.gov/priorities/prevention/strategy/appendix1.pdf
8 https://economix.blogs.nytimes.com/2010/07/16/dying-is-expensive/?_r=0
9 http://www.dartmouthatlas.org/data/table.aspx?ind=23&tf=35&ch=1&loc=5125&loct=5&fmt=45
10 https://www.cms.gov/Medicare/Medicare-Fee-for-Service-Payment/PhysicianFeeSched/Downloads/FAQ-Advance-Care-Planning.pdf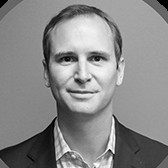 Written by
Ryan McCostlin
Ryan leads finance and people operations at Bernard Health. Ryan also hosts BerniePortal's podcast and Youtube series HR Party of One, where he covers HR issues that matter.