Will Trump repeal Obamacare?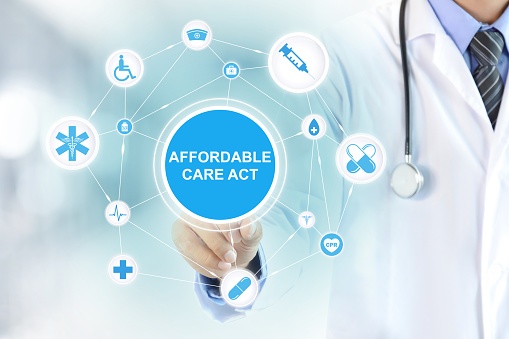 Uncertainty for health reform as Republicans take Congress, White House
Donald Trump is the United State's president-elect, and with his win comes big questions for the Affordable Care Act, President Obama's signature healthcare law.
Trump has promised to repeal the law, and with Republicans controlling the House and Senate, it is a real possibility. Just this January, the House and Senate passed a bill dismantling the ACA and Planned Parenthood by using a budget reconciliation process, which bypasses a filibuster effort by Democrats. Obama repealed it, but with a Republican in the White House, a similar effort next year could easily have a very different outcome.
What would repeal look like?
The Congressional Budget Office estimated at that time that repealing the ACA would reduce the deficit by at least an estimate of $193 billion, but would leave 22 million people without insurance. Some experts say Republicans might balk when it comes time to actually disenroll that many people from coverage.
Neither Trump nor Republicans have released a clear replacement for the ACA, should they repeal it. House Speaker Paul Ryan published an outline of proposals, but no legislation has been put forth. Those proposals generally mirror Trump's own healthcare platform.
They include standard conservative healthcare reforms, like block-granting Medicaid and allowing insurers to sell coverage across state lines. Trump has also said he would allow individuals to fully deduct insurance premiums from tax returns.
It appears Trump's plan is a general return to the pre-ACA insurance market. Many politicians and consumers alike support this move, particularly as ACA premiums rise and competition in some markets has diminished. However, Trump has not said how he would approach some of the law's more popular policies, such as allowing dependents to stay on their parent's plan until age 26. His plan also appears to allow insurers to deny coverage to those with pre-existing conditions, one of the most notable parts of the ACA.
Many questions remain for healthcare in 2017. The uncertainty could further hurt turnout in the current open enrollment period, as many consumers wonder if the individual mandate will even apply next year. This could boost enrollment in ACA noncompliant plans, which are typically cheaper, but presently leave consumers liable for the individual mandate penalty.
While some consumers pre-ACA and today would prefer not to carry insurance, many Americans want to be covered. So regardless of repeal, those consumers will want Trump to work on access and affordability. Just how that happens remains to be seen.
If you liked this post, you may also like "Repeal vs. fix: What's next for the ACA?"