What does it really mean for HR and benefits to be online?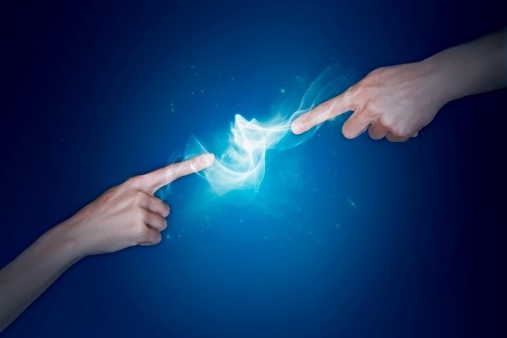 The importance of integration
Taking your benefits administration and HR processes online can save your organization time and money in reduced errors and improved efficiencies.
At Bernard Health, we often hear from both current and prospective clients that their benefits are already online or web-based. But it isn't enough to be manually inputting employee data through a carrier's website—a truly integrated system is capable of far more.
There are varying levels of integration and many misconceptions about what it means to be comprehensively online.
First, what is a benefits administration platform?

Put simply, it's a software system for managing workplace benefits. It cuts out the traditional paperwork and automates employees' benefits eligibility, elections and enrollment in health insurance and ancillary options.
Carrier enrollment requires a lot of data—names, social security numbers, coverage selections and more—and in benefits administration, integration refers to communicating this information to carriers.
Under the status quo, the convoluted, paper-based process has many steps. Employers give employees a paper application. The employee completes the form, and the employer faxes or emails it to the broker. The broker faxes or emails it to the carrier's account manager, and the account manager faxes it to carrier membership, who enters the employee information into the proper channels.

As you can see, the status quo leaves a lot of room for errors. What happens if the employee makes a mistake or forgets to note something on their form? What happens if a carrier incorrectly enters the employee's social security number? Correcting these errors can pose huge challenges for HR professionals.
At other organizations, the employer or broker logs on to the carrier website to enroll the employee, and many employers think this means they are "online." But this still leaves room for errors or logistical challenges.
An integrated benefits system is one where the employee views and enrolls in coverage through an online platform that automatically communicates selections to the carrier. Think shopping on Amazon, not placing an order on paper.
An integrated benefits system reduces errors, saves time and money and improves compliance. We find that many organizations' HR teams are spending most of their working hours "chasing paperwork." This is not the most efficient use of these employees' time, and using a broker with an integrated benefits system can mark significant improvements in this area.
While there are some systems that market directly to employers, we recommend using a system provided by your broker. Broker-provided software gives you the best of both worlds—software to solve the transactional challenges of HR, and strategic advice from a local, trusted benefits expert. Click here to read more on why your broker should offer HR software.
Bernard Health clients have complimentary access to BerniePortal, the company's all-in-one benefits administration platform. Want to learn more about how Bernard Health can help your organization?