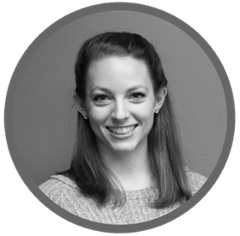 Written by
Gretchen Smitson
Gretchen is member of the BerniePortal marketing team and focuses on product marketing. She writes about BerniePortal, Human Resources, HR technology and more.
What employers need to know about COBRA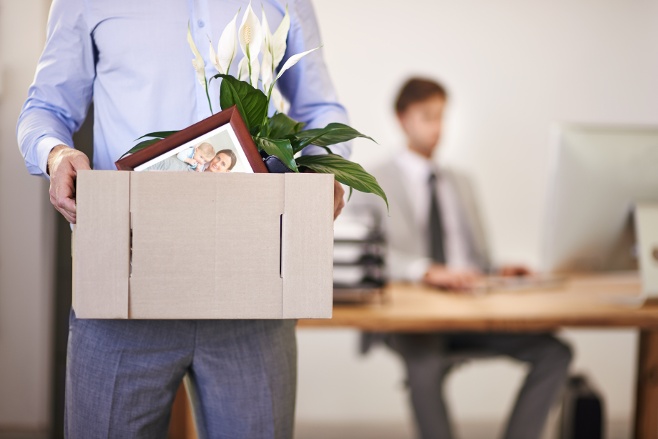 Background, penalties and more
What is COBRA? Here's what employers need to know.
Employers that offer a group health plan and that have 20 or more full time employees (or full time equivalents) are required by law to offer COBRA continuation coverage to qualified beneficiaries—employees experiencing a qualifying event that results in a termination of employment or a reduction in hours. In certain cases, an employee's spouse or dependents may also qualify for continuation coverage.
COBRA administration and compliance adds a layer of difficulty to successful benefits administration for employers. Let's take a look at some commonly asked COBRA questions.
Background
The Consolidated Omnibus Budget Reconciliation Act (COBRA) is a set of laws put into place by the Department of Labor (DOL) in order to protect employees from the possibility of losing health insurance coverage. Under COBRA, group health plan administrators must offer a continuation of group health insurance coverage to qualified beneficiaries for a limited period of time.
What is the potential fine if I don't comply?
Fines for COBRA non-compliance fall into two categories: tax penalties and statutory penalties. Typically, COBRA fines occur in the form of excise tax penalties. The standard measure for these fines is $100/per employee (or family member) for each day of non-compliance. These fines are capped at $200/family for unintentional offenses. Statutory penalties occur due to ERISA (Employee Retirement Income Security Act) infractions. The COBRA fines associated with ERISA can reach up to $110/day.

Employers should also be aware that COBRA fines aren't always "one size fits all." For instance, lawsuits can significantly impact the cost of COBRA noncompliance. If engaged in a lawsuit, employers should anticipate steep attorney fees (regardless of the court's ruling). If an employer fails to provide a COBRA notice to a qualified beneficiary and and that qualified beneficiary becomes injured, the employer will likely be responsible for the injured party's medical bills, attorney fees and additional punitive damages awarded by the court.

What happens if I am not compliant?
You will be eligible for a fine from either the Internal Revenue Service or the U.S. Department of Labor and the Department of Health and Human Services.

If found noncompliant, what's the likelihood I have to pay it?
In some cases, COBRA excise tax penalties that result from "reasonable cause," not "willful neglect" are given a 30 day grace period. If the problem is corrected within that grace period, it is possible the employer can avoid non-compliance fines.

Is there a risk of a lawsuit?
The risk and likelihood of a lawsuit is medium. Employees can file a lawsuit for COBRA administration violations and, in many cases, win at the expense of the employer.

Class action lawsuits, lawsuits in which a group of people is represented by a single representative, are becoming more of a trend when it comes to litigation. Unfortunately for employers, this can be extremely costly. For example, in Hornsby v. Macon County Greyhound Park, Inc. Macon County Greyhound park the court ruled that Macon County Greyhound Park was responsible for a $1.3 million settlement.

What is the cost of compliance?
COBRA compliance requires a significant amount of time and expertise to administer. Employers seeking an in-house solution should account for the cost of labor taken to administer COBRA and the cost of COBRA training. Official certification programs may cost ~$500.

Most employers outsource COBRA administration through a benefits administrator, HRIS provider or a standalone COBRA administrator. Because COBRA is administered on an employee-by-employee basis, providers typically charge per employee per month (PEPM) for their services. Other potential price structures include:

Initial set-up charge + PEPM
Annual base fee + PEPM
Flat monthly cost
Is compliance black and white or is it gray?
Because COBRA is a set of federal laws regulated by multiple federal governing bodies, compliance is definitely black and white—compliance or non-compliance.

What is the risk of bodily harm?
There is no risk of bodily harm.

What is the risk of negative public relations?
Because COBRA directly affects the terminated employee, non-compliance may lead an employee to publicly announce the company's mistake, which could have negative repercussions on the employer's brand and future hiring capabilities.

What is the risk of jail time?
The risk of jail time is very low.
Need help with HR and benefits? Click below to learn how Bernard Health can help.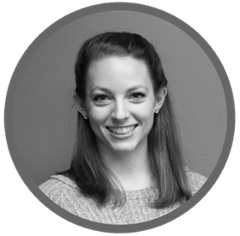 Written by
Gretchen Smitson
Gretchen is member of the BerniePortal marketing team and focuses on product marketing. She writes about BerniePortal, Human Resources, HR technology and more.