What employers should know about HR software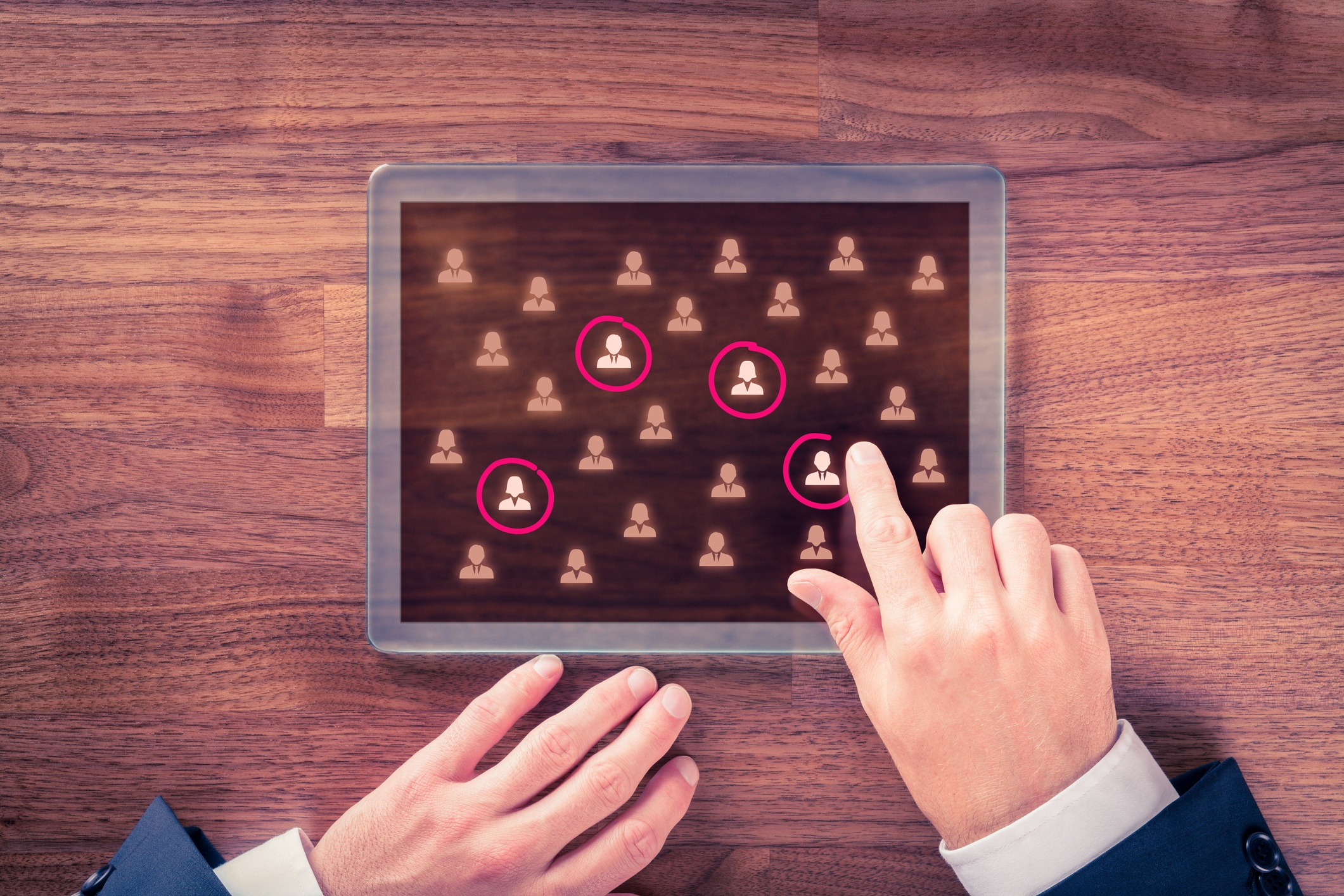 The HR software market is expected to grow to a $17+ billion industry by 2019, which can be overwhelming for many employers, particularly those still handling most processes on paper.
Further, many of the tech tools in the market today solve just one or two of HR's transactional problems instead of the whole ecosystem—applicant tracking, for example, or time and attendance, or PTO.
A better way

The image below represents just how fragmented the HR ecosystem can be for small to mid-sized employers.

As a brokerage, Bernard Health saw first-hand the challenges employers face in benefits and HR, and sought to build a great, all-in-one solution in response—BerniePortal.
Bernard Health clients get complimentary use of BerniePortal, but what sets our product apart from the many tools marketed directly to employers?
Because of our benefits advising background, we see the full landscape. We know how health insurance touches every part of the HR ecosystem, and we built our platform to support onboarding, offboarding, payroll, PTO, benefits enrollment and more.
Further, we think the local broker is crucial to client success, which is why we license BerniePortal to brokers around the country. While some software systems attempt to cut out the broker, we think combining great software with trusted advice is the best strategy for employers. Not every HR software is so comprehensive, and many don't have a benefits administration function at all.
The image below shows how BerniePortal streamlines and simplifies the HR ecosystem.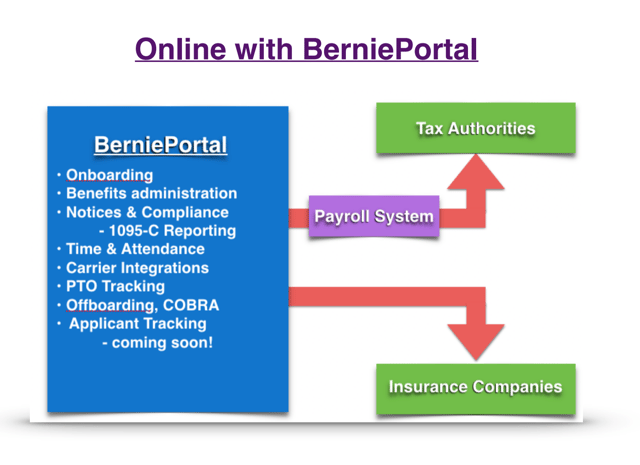 Whether you are already a user of multiple HR software tools, or you're still completely on paper, give us a call to see how Bernard Health can streamline your HR ecosystem and ensure a sustainable health plan.
Interested in learning more? Click here to register for our webinar on May 16, or give us a call at 1-800-505-0750 to speak with an employer advisor. Are you a broker? Click here.