What employers should know about student debt repayment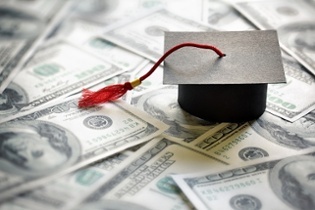 Highly sought perk expected to grow in 2017
Most employers don't yet offer student debt repayment, but it's already being called the hottest benefit of 2017. This highly-sought perk is increasingly popular with Millennial employees, many of whom have thousands of dollars in student loan debt.
In 2016, the average student debt load was more than $37,000. Nationally, the total student debt burden represents $1.3 billion.
Here are three things to know about student debt repayment:
Low adoption rate—so far
As of 2016, only 4 percent of employers offer student debt repayment, according to the Society of Human Resource Management. Companies like PricewaterhouseCoopers, Aetna and Fidelity are leading the way in offering student debt repayment. Most companies offer anywhere from $100 to $600 per month up to a yearly cap.
More desirable than 401(k)s
Though robust retirement benefits used to compose some of the most competitive packages, Millennials are now the largest generation in the workforce and changing the face of benefits. An IonTuition study found half of respondents would prefer student debt repayment to 401(k) contributions.

Further, nearly 85 percent of employers surveyed by SHRM said they think employees contribute less to 401(k)s because of student loan debt.
Not currently excluded from taxes
Currently, there are no tax benefits associated with student debt repayment. Though educational assistance, like tuition reimbursement, can be excluded from taxes up to $5,250, student debt repayment is subject to taxes.
The Student Loan Repayment Assistance Act of 2015 sought to reform the tax status of this benefit, but that legislation has not been passed.
Want more information? Download our free, comprehensive e-book here.