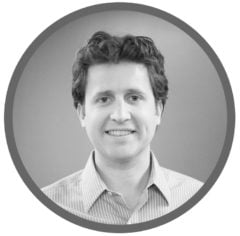 Written by
Alex Tolbert
Alex is the founder and CEO of BerniePortal. He is a recognized thought leader on technology, HR and benefits.
What the midterm election means for health care
Medicaid expansion, Obamacare and more
Unlike the past few U.S. elections, health care did not play a major role in the 2018 midterms. While some campaign ads in Tennessee and nationwide focused on the Affordable Care Act, prescription drug prices and protections for pre-existing conditions, Obamacare just isn't the political lightning rod it once was.
However, that isn't to say that the results of the election won't impact health care. Many Americans still struggle to access care, and most are frustrated by rising costs. At this point, any major health care policy is unlikely to pass, but newly elected and re-elected politicians will still likely want to work toward improving the health care system locally and nationally.
Below, let's look at how health care might be impacted by the results of this election, both in Tennessee and nationwide.
In Tennessee
When it comes to health care, the biggest takeaway of the election of Republican Bill Lee as Tennessee's 50th governor is that the state will likely not expand Medicaid.
Tennessee is one of 14 states that has not expanded the federal health care program to cover consumers at or below 400 percent of the poverty line. Several attempts to pass a Medicaid expansion bill have failed in Tennessee, including those championed by current governor Bill Haslam.
Expanding Medicaid was one of the few clear points of difference between Lee and Democratic candidate Karl Dean. Most expect that Lee will not support expanding the program, as his overall governing platform focuses heavily on avoiding reliance on federal programs.
Instead, Lee has spoken often on the need to increase public and private partnerships in the state. In an earlier debate, he cited health and wellness programs operated by the YMCA, and other efforts from community organizations, as having more insight into improving health care for the communities they serve. That said, it isn't clear what those programs or partnerships might look like.
One health care-related area where Lee may be successful is addressing the opioid crisis. Nationwide, this is an issue with a lot of bipartisan support, so as Tennessee's new governor, Lee may be able to work with legislators across the state to address this issue.
Across the U.S.
When it comes to federal health care policy, the big story from the midterm election is Democrats taking control of the U.S. House of Representatives for the first time in eight years.
A priority for Democrats will certainly be protecting the Affordable Care Act, and possibly even reversing some of the changes already implemented by President Trump's administration.
Keeping the ACA in place shouldn't be a big lift — a full repeal of Obamacare was already considered pretty unlikely. Over the years, the law's requirement that insurers cover consumers with pre-existing conditions, and at the same rate as healthier consumers, has become more and more popular.
Even in the face of rising costs, efforts to repeal the ACA are increasingly met with opposition, based mostly on protecting coverage for consumers with pre-existing conditions.
With a Democratic majority in the House, repealing the ACA is even more unlikely. Further, these legislators may propose bills to expand or strengthen the law, including expanding access to premium subsidies or reversing the expansion of non-ACA plans.
But with a Republican majority in the Senate and a Republican president in the White House, attempts to expand the ACA may also be unsuccessful. Ultimately, a split Congress might mean that very little will change when it comes to health care policy in the next few years.
However, one area that could see bipartisan support is prescription drug prices. President Trump has proposed several ideas for reducing drug costs in the U.S., and noted in his remarks after the election he hoped to work with Democrats on lowering the costs of prescription drugs.
Beyond that, it looks like the current health care system is here to stay. By the time the next election rolls around, Obamacare will have been the law of the land for a decade. With every year that passes, the issue seems to play less of a role in elections, and widespread change to the policy seems less and less likely.
This column was originally published in the The Tennessean.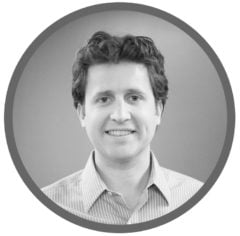 Written by
Alex Tolbert
Alex is the founder and CEO of BerniePortal. He is a recognized thought leader on technology, HR and benefits.