What's next for the American Health Care Act?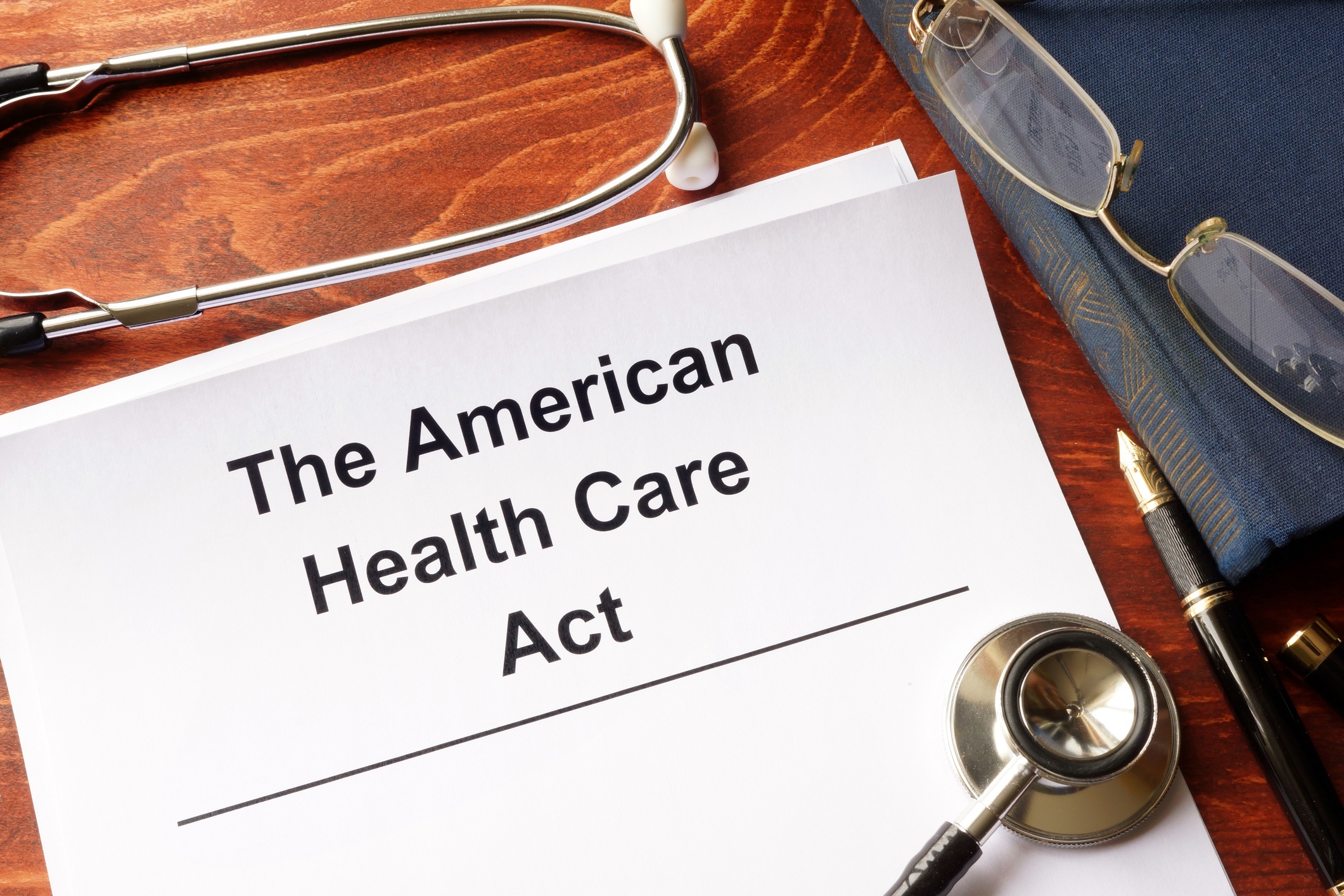 What does the bill mean for consumers?
The U.S. House of Representatives voted Thursday to pass the American Health Care Act, sending the Affordable Care Act repeal bill to the Senate. Legislators made several amendments to the law after it failed to pass in March, including giving states the option to cut certain Obamacare regulations and securing more funding for high risk pools.
The bill still needs to clear the Senate in order to become law, and a vote has not yet been scheduled.
But if it does pass, here's what consumers should know:
Mandates cut
If the AHCA passes, the individual and employer mandates will be repealed. This means employers with more than 50 full-time employees would no longer be penalized for not providing health benefits to employees.
Repealing the individual mandate means consumers would not be charged a tax penalty for lacking health insurance. However, the AHCA would allow insurers to charge consumers 30 percent more if they went uninsured for more than 60 days. This type of policy is called "continuous coverage."
Full impact on insured rate unknown
The revised AHCA was not scored by the Congressional Budget Office before the House's vote. The CBO is a nonpartisan agency that provides budget and economic information to Congress.
The CBO report on the initial bill estimated the AHCA would result in 24 million more uninsured Americans by 2026, with 14 million uninsured by next year. This number is expected to now be larger in light of the Obamacare opt-out adjustments.
EHBs and community rating optional
The bill passed by the House would allow states to opt-out of key ACA protections—essential health benefits and community rating.
Essential health benefits are ten services every individual health plan must cover, including maternity services, mental healthcare, substance abuse treatment, prescription coverage, and more. Find the full list here.
The Wall Street Journal has reported that this could affect consumers with employer plans, too. The ACA prohibits insurers from instituting lifetime limits on the 10 EHBs—meaning carriers can't stop covering those services after a certain dollar threshold. Under the AHCA, employers could choose an EHB standard from another state, meaning carriers could impose lifetime limits on any service not included.
Community rating means insurers have to charge all enrollees the same premiums, regardless of health status. Prior to the ACA, insurers could "underwrite" consumers, meaning they could determine the consumer's health status and either deny them coverage or charge them higher rates if they were sick. The AHCA would not allow insurers to deny coverage, but they could charge people with pre-existing conditions surcharged rates.
States could only opt out of these regulations if they provide high risk pools.
High risk pools
These are state-operated coverage options for people locked out of the individual market. The AHCA would put aside around $120 billion to fund these risk pools, which would cover people with expensive health conditions. Proponents say pulling these consumers out of the individual market will lower costs for healthy people. Opponents say before the ACA, high risk pools were typically underfunded, leading to wait lists and consumers unable to access care. Learn more about EHBs, community rating and high risk pools here.
Subsidies change
Under the ACA, subsidies for individual health insurance are based on income, with lower-income people receiving more in tax credits. Under the AHCA, they would be a blend of income- and age-based tax credits. For eligible individuals—consumers making less than $75,000 per year—subsidies would be based on age, with older people receiving more in tax credits:
•$2,000 annually for consumers under 30
•$2,500 annually for consumers between 30 and 40
•$3,000 annually for consumers between 40 and 50
•$3,500 annually for consumers between 50 and 60
•$4,000 annually for consumers over 60
Supporters of age-based tax credits say they are simpler to execute than income-based ones, and reflect the fact that older consumers often incur more health expenses than younger ones. Opponents say they provide more benefit to higher-income, older people, and less benefit to poorer, younger people, who can also experience high-cost health needs.
Wait and see
It is not yet clear whether Senate Republicans have enough votes to pass the AHCA. In the meantime, all eyes are on insurers, who have to soon declare with states if they intend to sell individual health plans in 2018. The uncertainty created by the AHCA has made it difficult for carriers to know how to proceed. Read more here.