Why a benefits platform makes open enrollment easier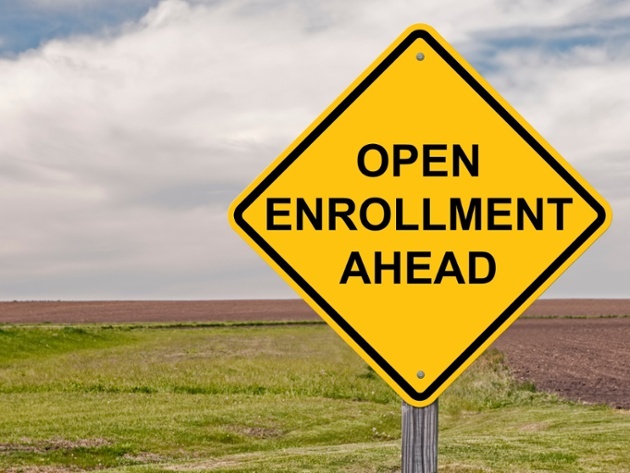 Don't settle for dysfunction
Open enrollment is coming up quickly, and HR departments everywhere are gearing up for another stressful round of paperwork, deadlines, and of course, never-ending employee support.
Traditionally, open enrollment is inefficient. You know the drill, but let's review how operationally frustrating this time of year can be. First there are the endless forms for employees to fill out. Then the HR team has to scan or fax the forms to the broker for review.
Whoops, the broker found an error, which he send to you, and now it's back to the employee for corrections.
Then to payroll, where you'll be using spreadsheets and forms to find the right amount to be deducted from an employee's paycheck.
Finally, carriers are alerted through a variety of platforms—mail, faxes, email, web forms—you name it.
But of course, that isn't the end. Next comes the record maintenance. Each and every time there's a change, you're back in the middle of the paperwork.
The result of all of this inefficiency is perpetual back-and-forth with the broker and endless support for your team. It's frustrating for you and frustrating for your employees.
But there is a better way. With an online benefits administration platform, you can cut the paperwork, reduce errors, and make it easy for your clients to maintain and update their own records—meaning less time for you in perpetual support mode.
With a benefits administration platform, you're able to streamline enrollment, reduce errors, cut the paperwork, and give your clients an easy-to-use tool to manage their own changes throughout the year.
Instead of paper forms and benefit guidebooks, everything is online. Employees can review the Explanation of Benefits, as well as any documents you provide to illustrate new offerings or changes in their benefits.
Employees easily make their elections through the portal. The shopping cart function makes it simple to understand what each plan option costs, as well as what the employer is paying and what employees' payroll deduction will be.
BerniePortal is industry-leading in its integration capabilities, which makes communicating employee elections to carriers easier than ever. The option you use will be based on carrier availability.
After open enrollment, BerniePortal makes it easy to review elections and make revisions, as well as maintenance and benefit summaries year-round. Whether it's a new hire or a new baby, employers and employees can make changes and maintain accurate records directly through BerniePortal, reducing the need for perpetual support from the broker.
The open enrollment experience is far easier to manage online than on paper. Employers are starting to pick up on this as well—online benefits administration is quickly becoming the industry standard. Don't settle for dysfunction—find a broker who offers a streamlined enrollment experience.
Bernard Health clients receive complimentary access to BerniePortal, our proprietary benefits and HR platform. Manage benefits, PTO, time & attendance, payroll, and more. Call us to learn more.